Britain's Got Talent winner Viggo Venn to come to Swindon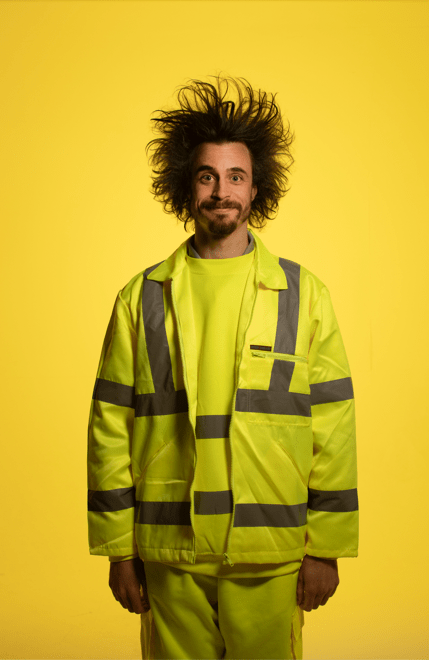 By Jamie Hill – 25 June 2023
Arts and Culture
The Norwegian clown and comedian Viggo Venn will be coming to Swindon's Wyvern Theatre on 31 January 2024.
Recent Britain's Got Talent winner, and newly anointed national treasure, Viggo Venn, will embark on his debut UK tour this autumn with brand-new show British Comedian and it will be coming to Swindon on 31 January 2024.
After blowing away the UK and judges alike, Viggo is asking audiences to don their hi-vis vests one more time as he heads across the country.
Tickets are on sale now and are available from
Kicking off in Milton Keynes at The Stables on 23rd October he will then head to St Albans, Glasgow, Salford, Guildford, London, Sheffield, Norwich, Brighton, Bournemouth, Southend, Exeter, Cardiff, Colchester, Nottingham, Swindon, Newcastle, Winchester, Leeds before concluding the tour in Taunton on 21st February 2024.
From balloons to clowning, Viggo has captured the nation's hearts with his joyful and spirited performances and his upcoming show promises to delight and inspire audiences night after night. 
Norwegian clown Viggo Venn moved to this country with one dream: to be a British comedian. The rest, you already know about. After blowing away the competition in an explosion of hi-vis jackets, balloons, and joyous idiocy, Viggo became the most talked-about new entertainer in the country by winning Britain's Got Talent in June 2023. 
Don't miss him as he staggers bewildered into your town for his first national tour.
Viggo said today, "I have been receiving thousands of videos on Instagram from young and old dancing around in hi vis vests and nothing makes me happier! So excited to bring a show full of fun, quirkiness and surprises for everyone! Can't wait to meet people and go on a highly visible UK tour! (I will bring Viggo-vests with me, if you forget yours!)"
Viggo Venn is a Norwegian clown and comedian who won the sixteenth series of the ITV talent show Britain's Got Talent this year. In 2022, Venn won the New Act of The Year Show in London and was runner-up in the Leicester Square Theatre's 'New Comedian of the Year'. His solo show Pepito was nominated for Best Comedy at Fringe World in Perth and Brighton Fringe in the UK in 2017.
He trained at French clown school École Philippe Gaulier and for four years he toured in a double act 'Zach and Viggo' with Zach Zucker (of Stamptown). The duo won the Best Comedy Award at the 2016 Brighton Fringe.
But all he wanted was to be… a British comedian. And here we are.