British Entrepreneur Buys Ex-United Airlines Boeing 737-200 For £5K & Turns It Into Stunning Airbnb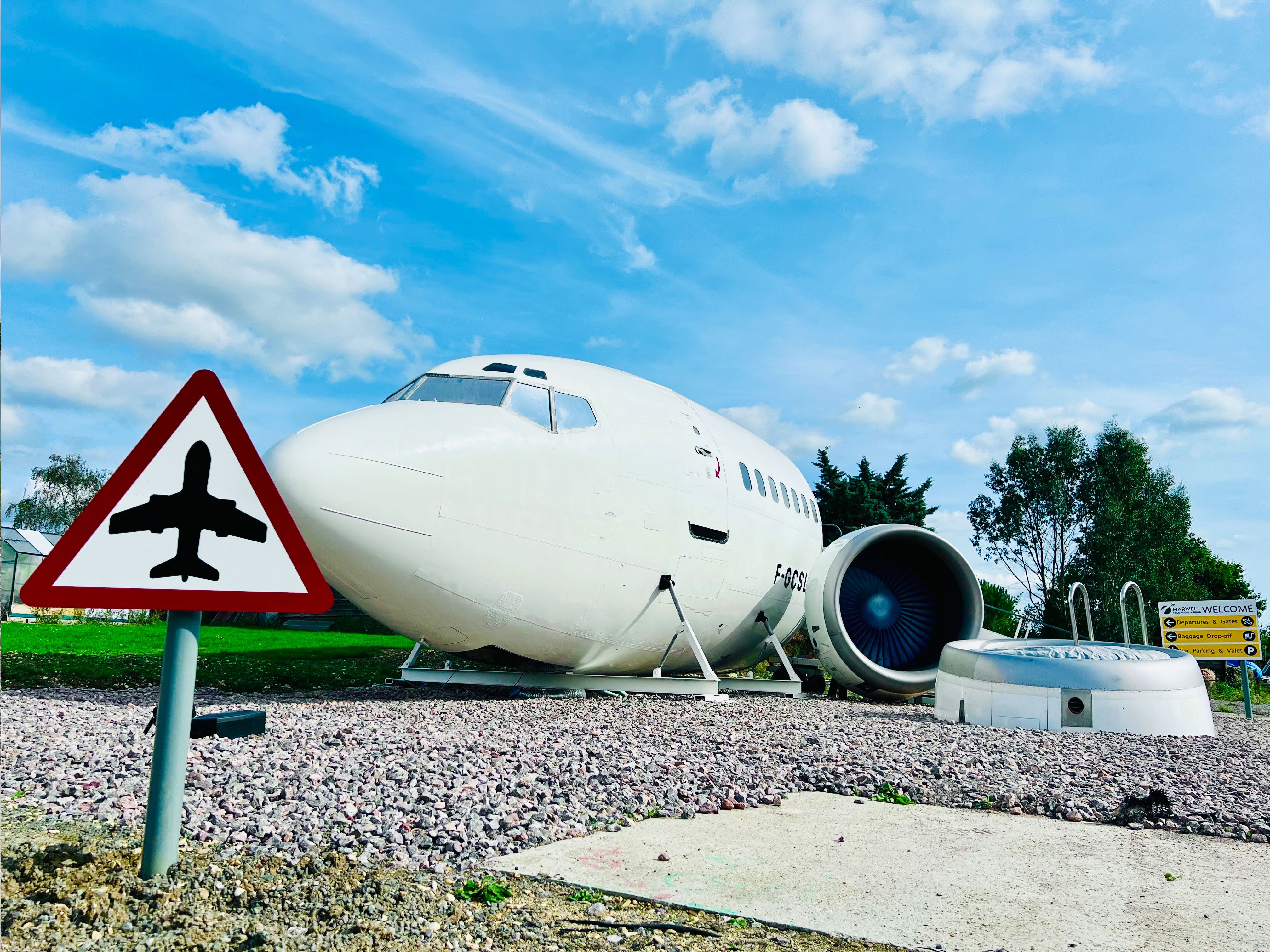 To all the avgeeks out there: if you are looking for the perfect Airbnb to stay at this summer, you might want to note this down. A British entrepreneur bought an ex-United Airlines Boeing 737-200 and turned it into your dream accommodation.
£5k for a Boeing 737 – why not?
If you had the chance to spend £5k ($6.3k) on something you like, what would you spend it on? Maybe a first class ticket to an exotic destination? What about a retired Boeing 737-200?
That's exactly what British entrepreneur, Steven Northam, decided to do when he bought an ex-United Airlines Boeing 737-200 and turned it into the perfect Airbnb for avgeeks (and travelers looking for a one-of-a-kind experience). Of course, moving the aircraft to its current location in the heart of the UK's Hampshire countryside and turning it into dreamy accommodation required more investment than just that. According to Mr Northam, £3,000 ($3,150) was needed to relocate the Boeing 737, while £15,000 ($19,000) was invested in the restoration.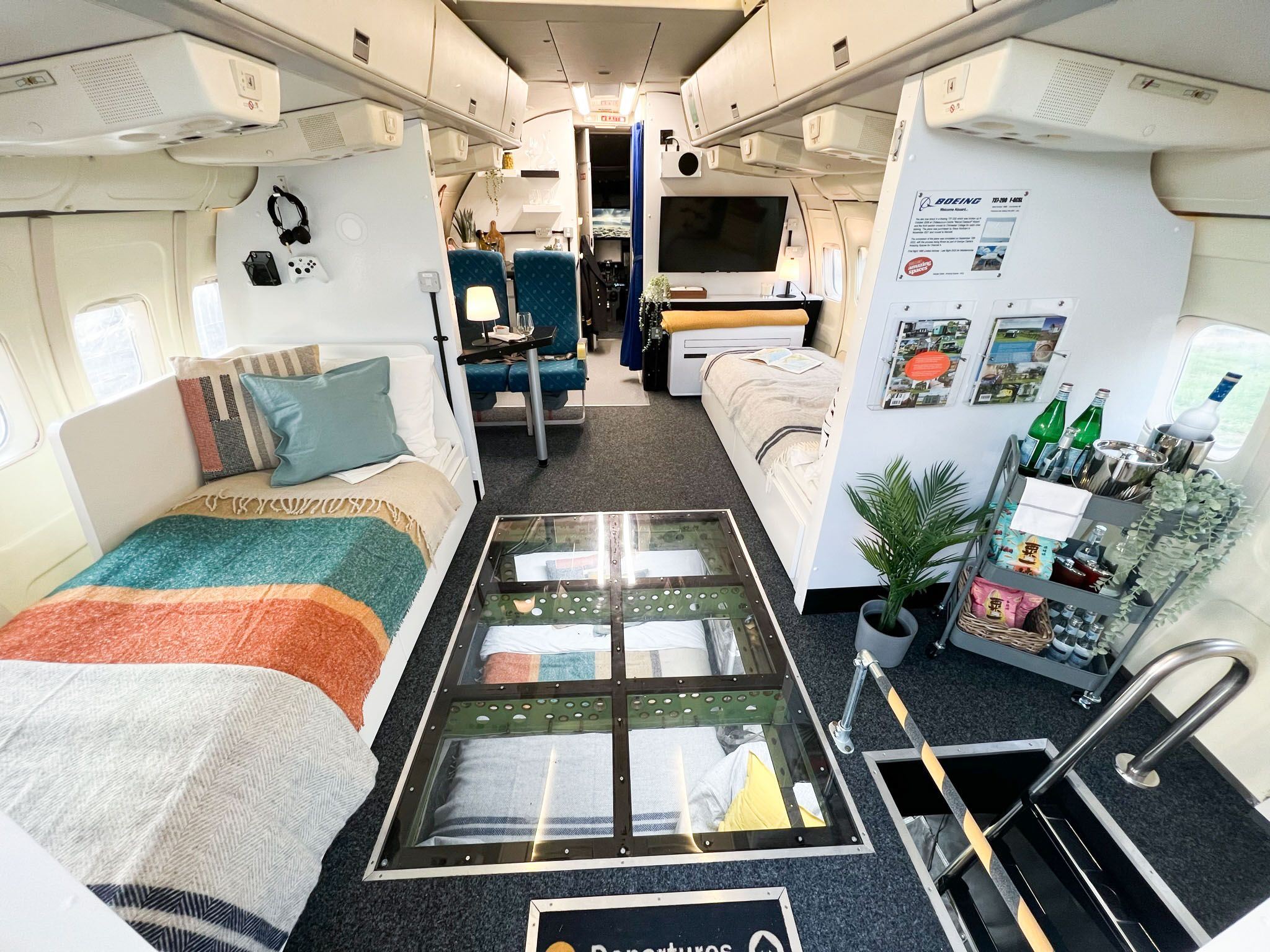 Photo: Steven Northam
What can you expect to find "onboard"?
The magic begins even before accessing this one-of-a-kind space. Indeed, guests will board the plane using actual airport stairs! Onboard, customers will find three beds, multiple TVs, an Xbox, and… a real flight simulator with a 49-inch curved screen in the original cockpit!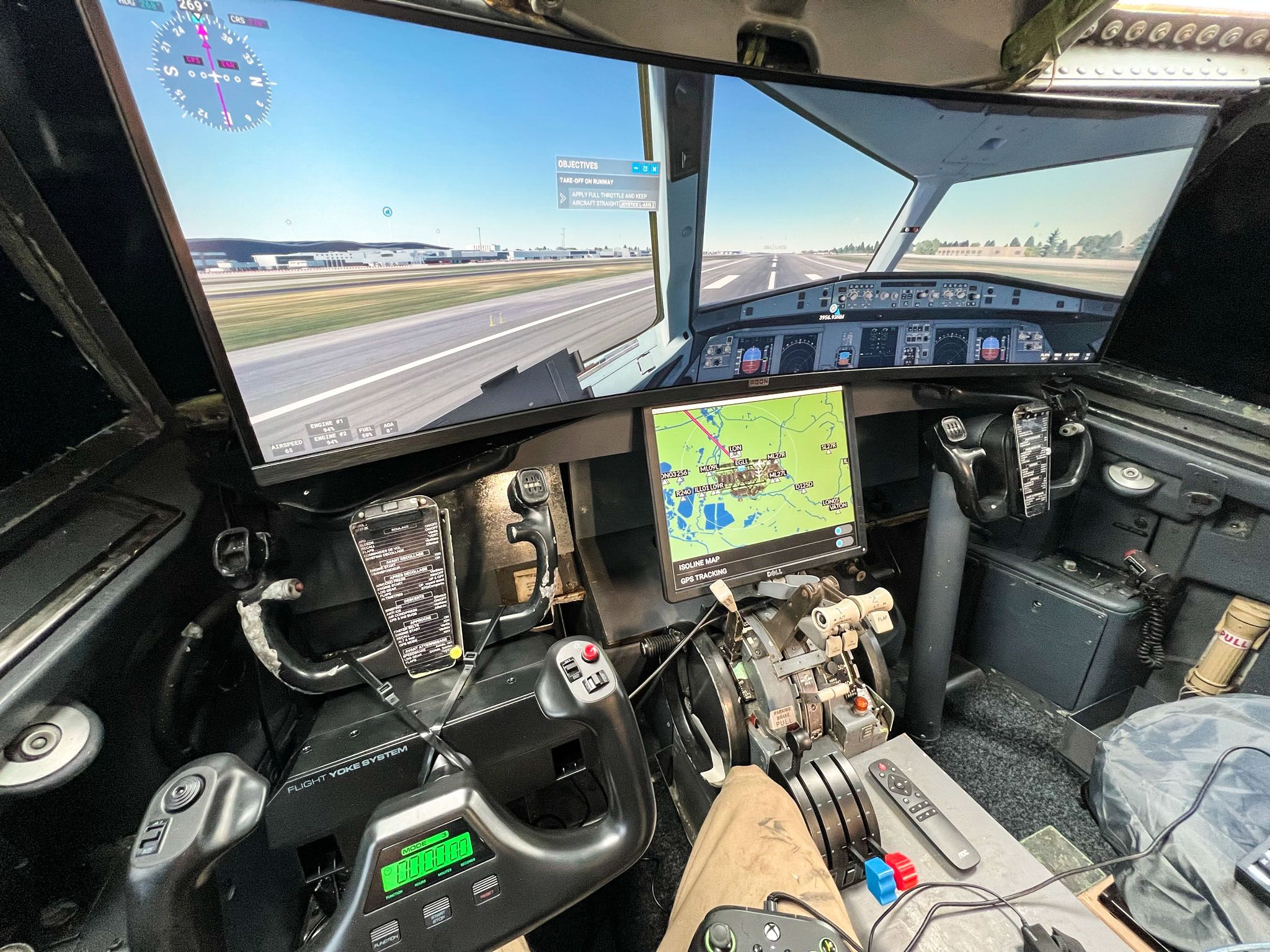 Photo: Steven Northam
Additionally, the 737 features a shower, a small kitchen, and a toilet, besides plenty of storage for luggage. The best part is no one will check the weight and size of it before boarding.
The story behind converting a 50-year-old 737 into a stunning Airbnb
How often do you hear about entrepreneurs who buy retired aircraft and convert them into Airbnbs? Probably not that much. Mr Northam's creation caught the interest of many who wanted to know more about his creative idea.
Featured in an episode of George Clarke's "Amazing Spaces," Mr Northam explains how everything started when the Boeing 737 was put up on the auction site of Chichester College, in the UK, where it served as a training facility for cabin crew.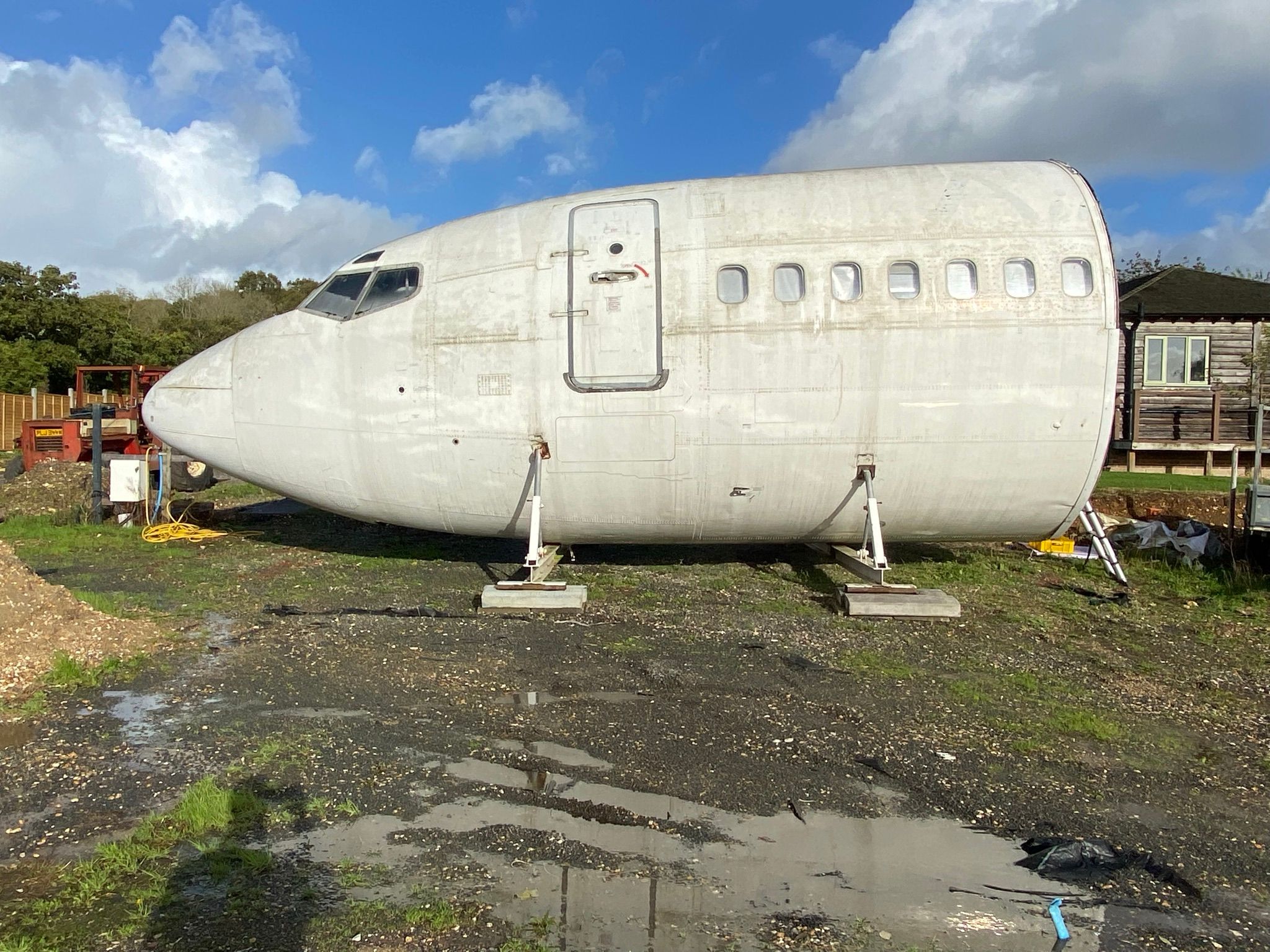 Photo: Steve Northam
As if owning the front section of the fuselage of a Boeing 737 and turning it into an Airbnb was not enough, Mr Northam also managed to take possession of two engine cowlings. His creative mind led him to turn one of them into a hot tub. The other one was tilted upwards, and a comfortable seating area was built in it so that guests get the feeling of being seated inside the jet engine.
Over three months during the summer of 2022, Mr Northam turned one of the very first Boeing 737s ever to be ever from a knackered piece of aviation history into the Airbnb of your dream.
What do we know about the aircraft?
This 737 was one of the 'Classics' – the first iteration of the incredibly successful narrowbody aircraft. Indeed, it is almost 55 years old today, and originally entered into service in September 1968 for United Airlines with registration N9028U. After United, it flew for other airlines including Euralair and Air Berlin, until it retired with Air Méditerranée in May 2002.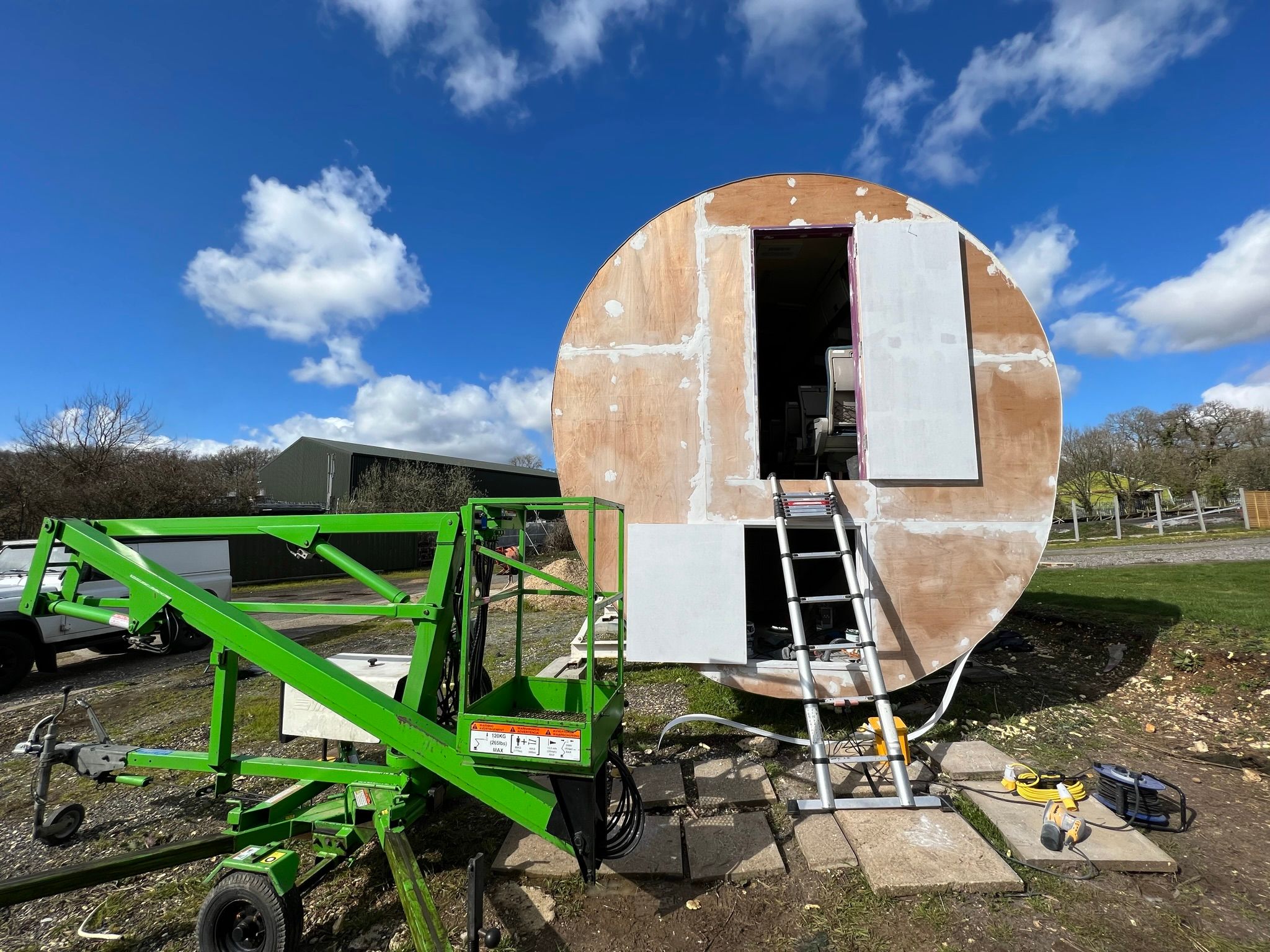 Photo: Steven Northam
According to data retrieved by ch-aviation, the aircraft has 69,800 hours "under its wings." It was used predominantly for short-haul hops, as its average stage length of one hour and 37 minutes shows.