Competitors get twanging at Worm Charming Championships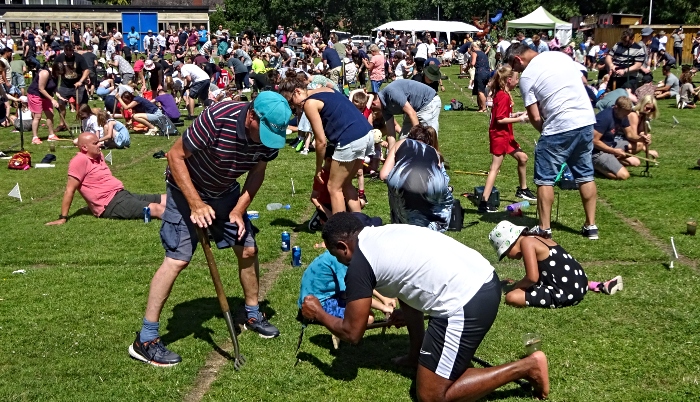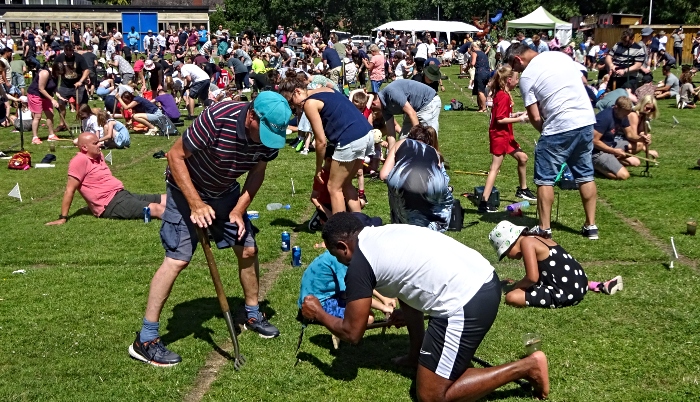 Hundreds of people twanged for fun at the latest World Worm Charming Championships in Willaston, writes Jonathan White.
The 44th annual event took place in warm weather in the grounds of Willaston Primary Academy on Derwent Close.
The Championship worming started following an inspection of the plots by the International Federation of Charming Worms and Allied Pastimes (IFCWAP).
Participants had 30 minutes to charm and collect as many worms as possible from their 3×3 metre plot.
There were 'traditional' plots for two adults and two children and 'tag-team' plots for teams who wished to change their pairings throughout the worm charming period.
Techniques to agitate the soil included the traditional method of 'twanging' (putting a garden fork into an area of grass and rocking it backwards and forwards), along with alternative methods such as bouncing a football, raking, jumping on the spot, and playing a musical instrument.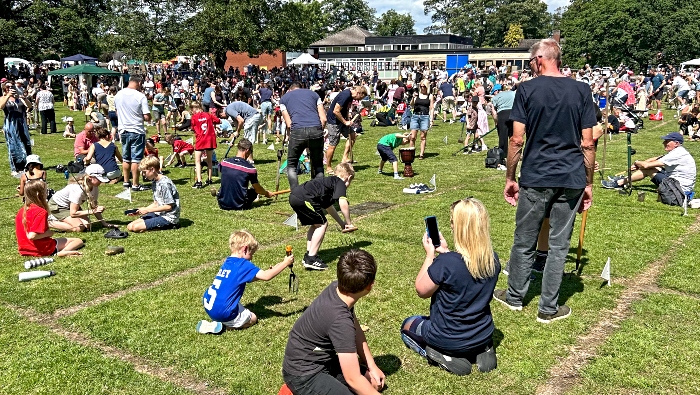 Pupils from Willaston Primary Academy, including the Key Stage 2 choir, performed in the arena.
There were charity stalls, a tombola, coconut shy, hook-a-duck, lolly lotto, beat the keeper, inflatable slides, bouncy castle, a fairground ride and food and drink outlets.
The grand draw raffle prizes were donated by Owl Farm, The Village Beauty Bar, Rookery Hall Hotel & Spa, Cheerbrook Farm Shop, Wolfpack Fitness Cheshire, St Martha Restaurant, Real. Raw. Milk, Missy's Beauty Boutique, The Sweetie Yard, and Funsters.
Charities represented included Cystic Fibrosis Trust, South West Cheshire Scouts, Crewe & Nantwich Gymnastics Club, The Friends of Willaston School Association – FWSA PTA, and Crewe Neptune Lifesaving Club.
A BBC journalist recorded audio and video for BBC Radio Stoke and BBC North West Tonight.
The Championship trophy for Most Worms was won by the Jones and Weaver families, from Wistaston, in plot 144 with an impressive 48 worms.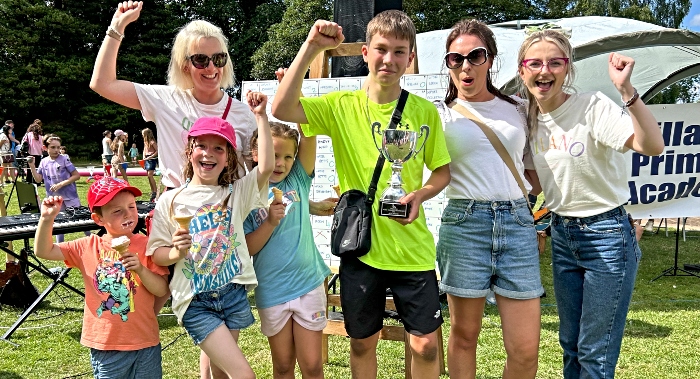 A member of one of the families said: "Our win goes to show that research and dedication triumphs over adversity, as we have tried to win for the past nine years!"
The World Worm Charming Championship was founded as a community project to raise funds for the school by Gordon Farr (former Headteacher of Willaston Primary School), John Bailey (former Deputy headteacher of Willaston Primary School), and Mike Forster (former Willaston Village Police officer).
The worms are released after the birds have gone to roost on the evening of the event.
(Pics by Jonathan White)