Cyclist takes on own version of Tour de France for modern slavery victims
Gordon Miller, from London, will begin the ride he calls the Ride For Freedom Basque Country Tour de France 2023 a few days before the 21-stage professional cycling event starts in Bilbao, northern Spain, from July 1.
The first stage of Mr Miller's 505km (314 mile) ride over three days takes place around Bilbao on June 26.
He will ride the second stage on June 28 from Vitoria Gastiez to Donostia-San Sebastian, and the third on June 30 along the Basque Country coastline.
He wants to raise awareness of human trafficking in the process.
Mr Miller, 59, told the PA news agency: "For as long as I can remember it's been a dream to cycle the Tour de France.
"It's simply the most iconic bike race in the world. It's also one of the toughest.
"So I figured if I took on the challenge it would help to raise awareness of human trafficking, a form of modern slavery which is the cause of all my bike rides."
Money raised will go to Ride for Freedom, Mr Miller's non-profit organisation which supports victims of modern slavery through cycling.
The fundraising target has been set at £1,440 to buy 18 second-hand bikes to give to survivors joining cycling sessions organised by the non-profit organisation.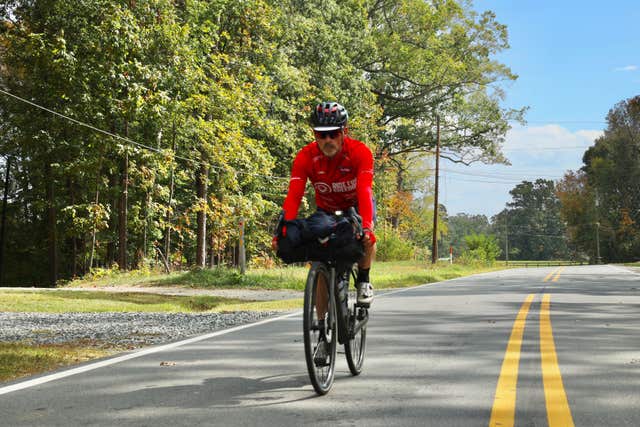 As part of the ride, which Mr Miller is taking on with fellow cycling enthusiast Simon Rofe, 49, a university lecturer from Leeds, he will visit football clubs along the route to "show a red card" to trafficking in football.
"The victims are trafficked, reportedly in the main from west Africa, by the false promise of trials with professional football clubs that do not exist," he said.
"Instead, they become enslaved and exploited, victims of modern slavery.
"So we engage with football clubs to bring it to their notice. On this ride we'll visit the two main Basque teams, Athletic Bilbao and Real Sociedad."
He added that the cycle will also be a "milestone" for him as he approaches his "seventh decade", having achieved numerous cycling feats already, including the Guinness World Record for "the greatest distance covered by an electric bicycle in one week" in 2021.
"I'm 60 in November, so it's a bit of a milestone to ride three stages of the Tour de France just before I enter my seventh decade," he said.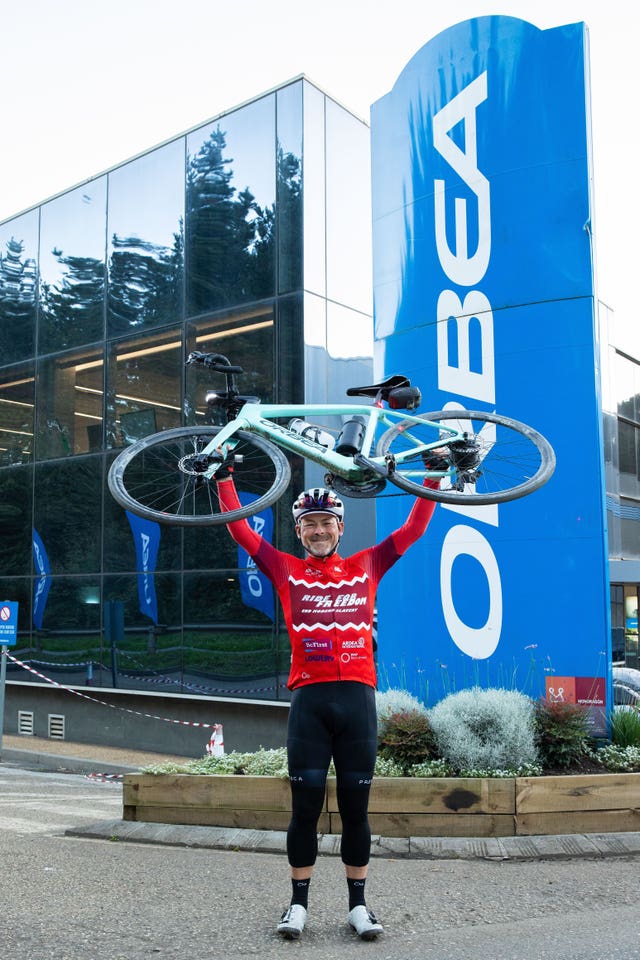 Mr Miller said training has been "mixed" as he had to contend with illness.
"I did a training camp in January and I was off the pace. So from February to May I really upped my game and improved my performance by 10-15%," he said.
"But then I had a setback in early June when I was ill for one week which kept me off the bike for 10 days.
"To be honest, I've been easing myself back in because I don't want a setback. So it's a bit of an unknown how I'll perform but I'll give it my best shot that's for sure."
He is looking forward to riding all three stages in the "beautiful green hills of the Basque Country" and feeling the "greatest sense of achievement when you reach the finish line".
More information about the cycle and the donations page can be accessed here: