Despite a poor start, we can go to Slovenia and Kazakhstan and bag six points, says Northern Ireland youngster Trai Hume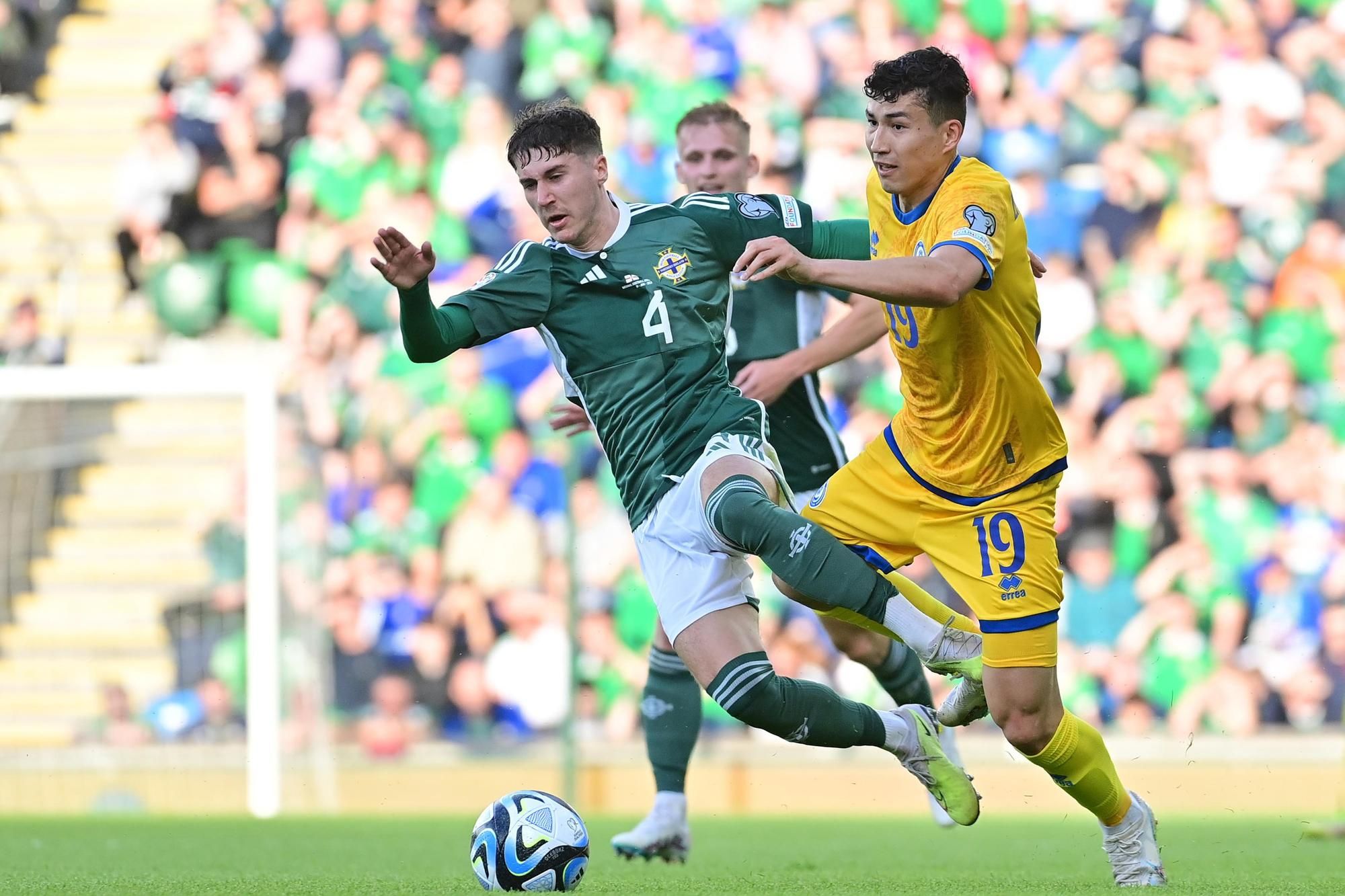 A third loss in four games for the men in green leaves them with a current miserable total of three points, courtesy of a sole victory away to minnows San Marino.
Finland and Kazakhstan currently top Group H with nine points, with Denmark and Slovenia holding seven. Injury-stricken Northern Ireland, on the other hand, now have what appears to be an almost impossible quest to reach the Finals in Germany.
Admittedly, Michael O'Neill's side have been denied a slice of luck in successive 1-0 setbacks against the Danes and Kazakhs earlier this month — harsh lessons respectively for emerging defender Hume.
However, the Sunderland star feels stunning victories in both Slovenia and Kazakhstan during back-to-back ties in September can tilt some elusive fortune towards Northern Ireland.
"In September it's going to be a tough double-header," Hume admitted. "Two away games and a lot of travelling to get to Kazakhstan. We can see what players we have available by then; we should have more back with us. Obviously now we have to go all out in these away games and do everything we can to get maximum points to get a chance of qualification.
"I thought Kazakhstan did their job against us and they did it well. And even though they walked away with the win, I have no doubt that we can go over there and get three points."
And although versatile Hume (21) acknowledges Northern Ireland's double-digit number of key absentees for the recent qualifiers at the end of long club seasons has contributed to certain struggles, he isn't seeking excuses.
"We didn't really want to think too much about that beforehand as we thought we had enough within us to get the win (against Kazakhstan)," explained the Ballymena native. "But if you look at the players who were unavailable, Steven Davis, Corry Evans and so on, they've been massive for us in the middle of the park with loads of caps between them.
"Then you have Stuart Dallas and Josh Magennis, who have been with Northern Ireland for around the last 10 years. It has given lots of the younger players a chance though to get that experience under their belts."
Hume denies any notion that the gap between the end of club seasons and the internationals contributed to the stark problems for Northern Ireland.
"It was three weeks, almost a month, but we had three training camps so we were fit and ready," added Hume. "We trained hard for four or five days at a time, so it was tough on the legs. Yet those of us who were involved went into the games fit and ready. You could see from the starting XI in Denmark and against Kazakhstan a lot of young players featured, and the subs who came on, myself included. It's an exciting time for us all and it's just about taking your chance when it comes.
"Wherever Michael wants me to play I will play and I will always do my best for Northern Ireland. Hopefully I'll be involved again for September. We'll all meet up and be determined to go again.
Meanwhile, Hume — who has just penned a new deal at Sunderland — is already anticipating a fruitful Championship. The Black Cats lost the Play-Off Semi-Final last term, so there is now an obvious target for the wing-back who played 34 times in 2022-23.
"I'm really enjoying my football at Sunderland," said Hume. "I've just signed a new four-year contract so having that reassurance is good. But going into next season, I want to play every game and get a good run in. I'm really loving it.
"Playing at Sunderland, we want to get in the Premier League. We fell short last season but we'll work hard over pre-season and go into the new campaign with high hopes.
"We are a team that is fearless and we'll go all out to get promotion."