Faster internet available in the south east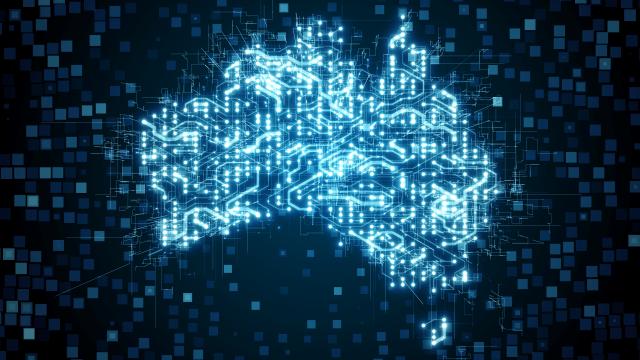 Eligible residential homes and businesses can now connect to faster internet speeds in Berwick, Beaconsfield, Beaconsfield Upper, Clyde North and Cranbourne North.
Residents may be eligible to upgrade their NBN connection to Fibre to the Premises (FTTP) or full fibre.
When customers order an eligible plan through their preferred phone and internet provider, they can get NBN fibre delivered to their doorstep.
Full fibre is NBN's fastest and most reliable residential connection on the NBN network.
It can deliver wholesale download speeds of close to 1 Gbps, close to 1000Mbps, which can support things like simultaneous streaming of high-definition video, faster downloading and uploading of large files.
To further expand the benefits of fibre connections, the Albanese Government has invested $2.4 billion to enable an additional 1.5 million premises to transition from Fibre to the Node (FTTN) to Fibre to the Premises (FTTP) by 2025 – over 660,000 of which will be in regional areas.
"The NBN is a key investment in the nation's future," Minister for Communications, the Hon Michelle Rowland MP said.
"Since 2009, the network has kept Australians connected, supported tele-health and remote education, and boosted economic productivity by expanding access to new customers for small businesses.
"The Albanese Government is committed to ensuring that Australians get the full benefit of the NBN's potential by enabling as many NBN lines to access full fibre connections as possible."
The first tranche of eligible suburbs – 1,000,000 premises – were announced by the Government earlier this year.
"The Albanese Government's investment to expand NBN fibre access is a gamechanger," said Holt MP Cassandra Fernando.
"This announcement is an opportunity for eligible local families and businesses to enjoy the benefits of a faster, more reliable fibre connection.
"I welcome NBN Co's commitment to supporting the families and businesses in Holt, and encourage the community to check the NBN website to see whether they are eligible for an upgrade".
The Albanese Government said they expect around 80 per cent of all regional and remote premises will have access to plans based on wholesale speeds of 100 Mbps or more by late 2025.
This was estimated at 33 per cent in March 2022.
It is expected 93 per cent of all Australian homes and businesses will have access to plans based on wholesale speeds of 100 Mbps or more.
As the most reliable residential connection, full fibre provides better support for things like super high-quality streaming, even when more people are online at once.
Jane McNamara, NBN Consumer Experience Expert, said with more connected devices than ever before, there is increasing demand for faster and reliable internet from homes and businesses.
"The demand for faster and more reliable internet is the highest we've ever seen as the way Australians use technology continues to evolve," she said.
"This is being driven by trends such as hybrid work and study arrangements and an increase in online entertainment, such as streaming services and gaming, across multiple devices.
"We want more people to reap the benefits of fast and reliable internet, now and into the future."
The delivery of full fibre is a part of NBN's commitment to invest in Australia's digital backbone and enable up to ten million premises, or up to 90 per cent of homes and business on NBN's fixed line footprint, across Australia to access NBN's highest residential wholesale speed tiers by the end of 2025.
"Almost one-in-five premises on NBN's fixed line network are connected to plans based on NBN wholesale speed tiers with peak wholesale download speeds of 100 Mbps and above and we expect this demand to keep growing," Ms McNamara said.
NBN's purpose is to help lift the digital capability of Australia by connecting homes and businesses across Australia and providing access to the positive social and economic benefits enabled by access to a secure digital backbone.
For more information on upgrade eligibility, visit www.nbn.com.au/fibreupgrade.