Ons Jabeur returns to Wimbledon targeting more Arab history after landmark 2022 | Tennis News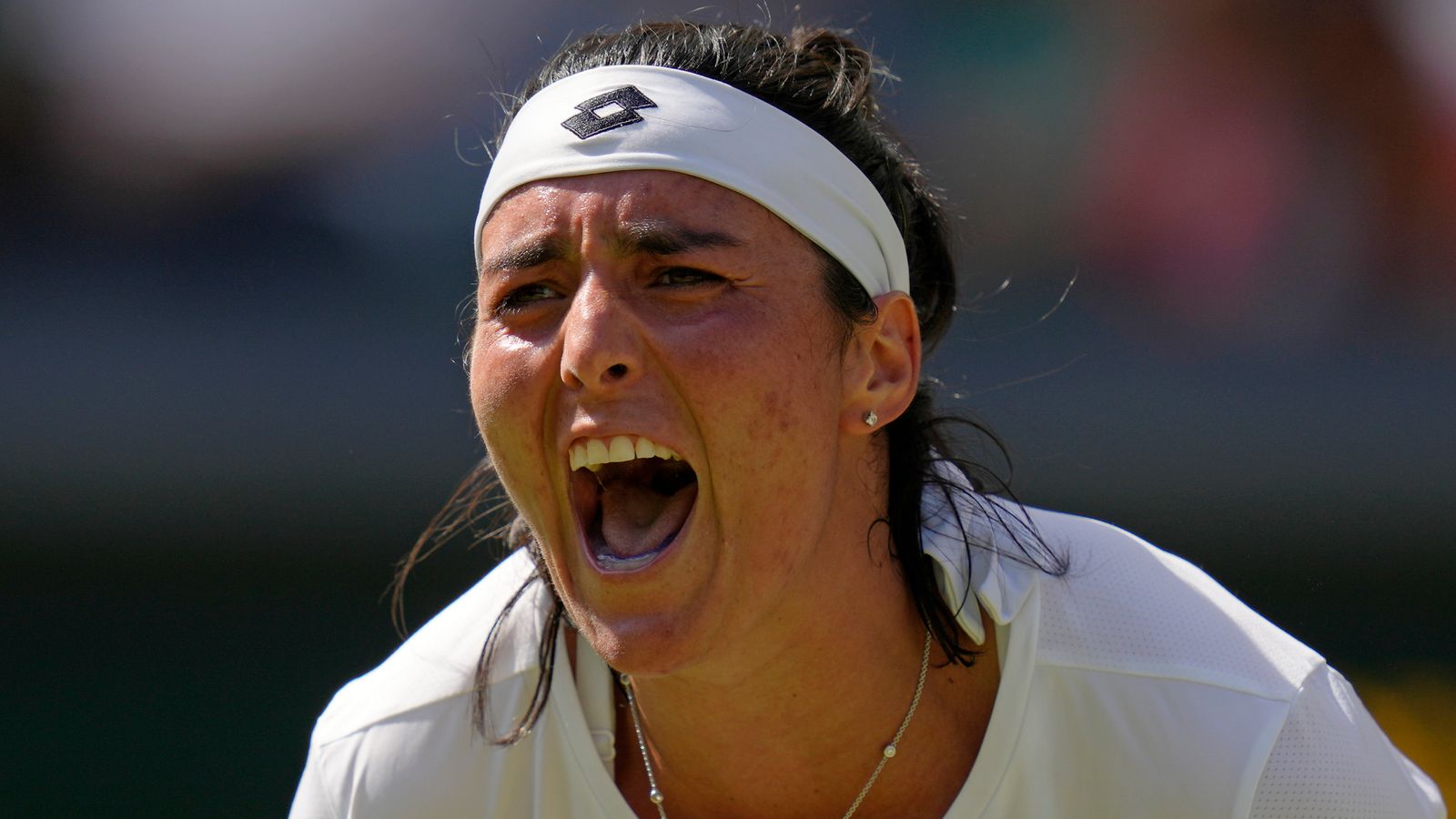 Ons Jabeur has history on her mind as she returns to Wimbledon a year on from reaching the final at the All England Club; the Tunisian trailblazer has teased a documentary surrounding her personal journey having already featured as part of Netflix's 'Break Point' series.
Ons Jabeur has become a fan favourite in the UK, and returns to these shores shouldering the hopes of north Africa as she aims to better her last dose of Wimbledon history. 
The world No 6 became one of the stories of the All England Club last year with her ingenious drop-shots and crowd-pleasing invention as she became the first African woman and first Arab woman to reach a Grand Slam singles final in the Open Era, eventually falling to Elena Rybakina.
With her emergence Jabeur has sought to maintain the same engaging approach as she continues her pursuit of a maiden Grand Slam crown.
"It's been crazy, my life definitely changed a bit [after Wimbledon] and I'm very happy because the most important thing is I stayed the same," she told Sky Sports.
"I like to interact with people, I like being the same person and that's what maybe helps me be me.
"I hope I can continue making great memories and achieve what I want to achieve and become the first one [African and Arab woman] to win a Grand Slam.
"Tennis is such an amazing sport, I honestly try to enjoy my time on the court as much as I can because I think that's how it's supposed to be, at least for me."
Jabeur would follow up her Wimbledon campaign with more history by also reaching the final of the US Open, but again fell short as she was beaten by world No 1 Iga Swiatek.
She has since embraced her trailblazing role, which had evidenced upon her return home in the wake of Wimbledon.
"It was crazy, people were everywhere at the airport," she explained. "I went to the Theatre of Carthage where there were 10,000 people cheering for me there.
"It's really unbelievable and I'm very grateful for the support of Tunisia and all the African continent.
"It makes me do better and pushes me to win a Grand Slam because I know it would mean the world to them."
The 28-year-old is due to compete in Eastbourne this week as part of her final preparations ahead of Wimbledon.
"I love being in Eastbourne, it's such a great connection, I love people here and how they watch tennis," she said.
"I think getting a few matches under your belt and playing on grass helps you be ready for Wimbledon.
"The grass is a very tricky surface but as long as you play matches on it and get used to it you can be ready and hopefully that's the case for me for Wimbledon."
Jabeur has notably featured on Netflix's tennis documentary series 'Break Point' alongside Nick Kyrgios, Felix Auger-Aliassime, Swiatek and Paula Badosa, among others.
She has now teased a deeper and more personal look into her own inspiring journey from a young girl in Tunisia to one of the world's most gifted female players.
"It was very nice [being on Break Point], especially after having a great year like last year," she said.
"There are a lot of things they haven't shown because there are a lot of players but it's amazing to look back at Wimbledon, it was very emotional episode for me and my family.
"Hopefully one day we can maybe watch something else, I'm preparing something for myself, a documentary, and maybe you can look at more details."