St Louis Cardinals manager says MLB London Series exceeded his expectations
Beating division rivals the Chicago Cubs 7-5 on Sunday to split the two-game series at London Stadium likely crept into his assessment, but it was the overall experience of the English event that most stood out.
With the Phillies and Mets set to cross the pond next June, MLB seems to have converted an enthusiastic ambassador within its own ranks ahead of the next editions in 2024 and 2026.
He said: "Coming into it I knew it would be a good experience but it's a lot better than I anticipated, from being able to come into the city and get an idea of the culture and the people, and then the stadium, the game environment.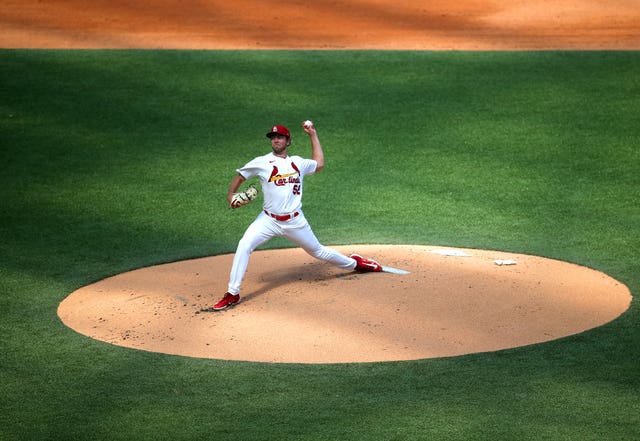 "It's very festive I would say. A very, very positive experience."
Saturday's crowd of 54,662 had already broken the record for the biggest attendance for an MLB game this season, a tally exceeded on Sunday with 55,565 flocking to West Ham's Premier League home.
That number would not fit inside most MLB stadia.
Cardinals catcher Willson Contreras said: "I enjoyed every single second out there. The experience was nothing but amazing. I think that's the biggest crowd I've ever played in front of. The fans were amazing and I'm really thankful they came out to watch us play."
MLB did its best to transform the Hammers' venue into a bona fide big-league ballpark, complete with monstrous hot dogs, 'donut burgers' and a traditional sing-along to Take Me Out to The Ballgame during the seventh-inning stretch.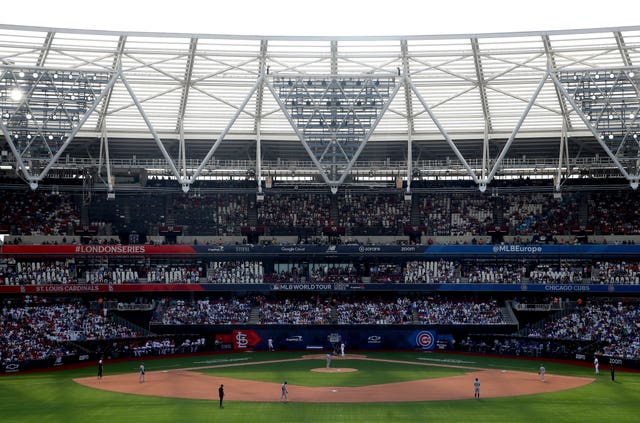 But converting curious Britons is key to the sport's sustained success on these shores, so it was important to get the balance right for what – at least after unscientific surveys of accents inside London Stadium – seemed like a decent home crowd to complement those who travelled over.
Also essential to the league's ambitions is ensuring that Great Britain is growing a new cohort of players at an exciting time for the country's national teams.
Last year, the men's baseball team played heavy hitters like the USA in the World Baseball Classic, the sport's closest equivalent to the World Cup, after qualifying for the first time.
A women's baseball team has formed and played in Europe, while GB softball – who narrowly missed out on the Tokyo 2020 Olympics, are about to test themselves at their own World Cup qualifier in Dublin next month.
MLB's Trafalgar Square takeover included one of those women in the home run derby, and was set up to draw the attention of those who might not have purchased a ticket this time round, while outreach programmes took place at schools and clubs around the country.
Cardinals outfielder Lars Nootbaar added: "It's huge to grow the game. For a lot of us it was the first time in Europe.
"Any time you can come out here and try to grow the game a little bit, it's big and hopefully they leave today and you inspire some kids to go out there and buy a glove, buy a bat and go in the backyard and play a little bit."