Sunak warns 'no alternative' to curbing inflation as he defends rates hike
The Prime Minister said "inflation is the enemy" as he defended the Bank of England's decision to raise interest rates to a 15-year high last week, piling pressure on mortgage-holders.
The central bank issued its 13th interest rate hike in a row, this time by half a percentage point from 4.5% to 5% in the sharpest increase since February.
Surprising economists who had been expecting a smaller hike of 0.25 percentage points, the move brought rates to the highest level in nearly 15 years.
The increase aims to reduce inflation, which measures the rate of rising prices and remained at 8.7% in May despite efforts to tame it.
The rates hike left mortgage-holders bracing for a big jump in their monthly repayments.
Mr Sunak told the BBC's Sunday With Laura Kuenssberg programme: "The Bank of England is doing the right thing. The Bank of England has my total support. Inflation is the enemy for all the reasons that we have talked about. Inflation is what makes people poorer."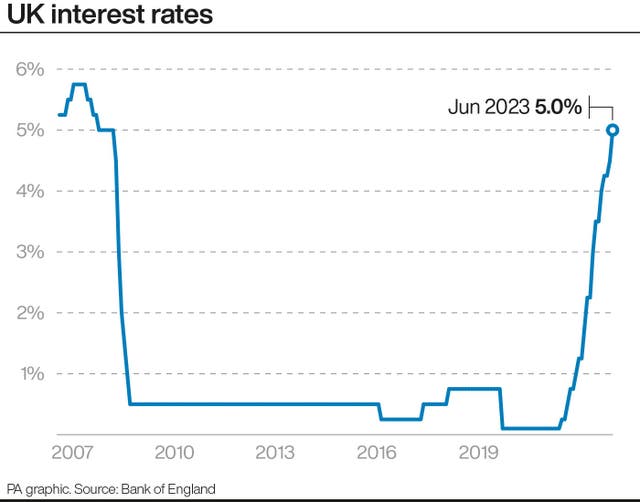 Asked if there is another way than raising interest rates, the Prime Minister said: "There is no alternative to stamping out inflation.
"I get that this is challenging, but we've got to stick to the course.
"I want people to be reassured that we've got to hold our nerve, stick to the plan and we will get through this."
Treasury minister John Glen noted there "isn't a single quick lever" the Government can pull to tackle inflation.
"There isn't one single thing I can do sat in Whitehall that's going to resolve this in one month," He told Sky's Sophy Ridge On Sunday.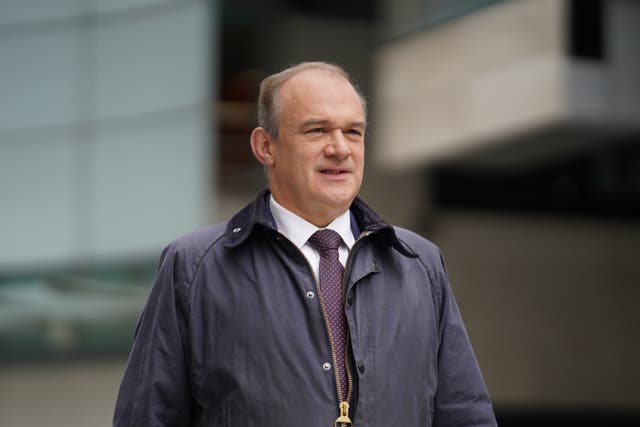 Chancellor Jeremy Hunt last week agreed measures with banks aimed at cooling the mortgage crisis, including allowing borrowers to extend the term of their mortgages or move to an interest-only plan temporarily.
He also said the regulator has told banks that savings rates should be rising, and is "closely monitoring" the issue.
Labour has pushed the Government to intervene to ensure that banks pass on interest rate rises to savers, Lisa Nandy said.
"It can't be right the banks are passing on interest rate rises to mortgage payers, and not to savers," the shadow communities secretary told Sky.
"If you make it more attractive for people to save, then it does have a significant effect in cooling inflation."
The Liberal Democrats said Mr Sunak should help people rather than telling them to be calm amid the dire economic situation.
Lib Dem leader Sir Ed Davey said: "Struggling homeowners will be rightly furious after watching an out-of-touch Prime Minister who has no idea of the pain caused by rising mortgage rates.
"Rishi Sunak's patronising advice to struggling families coping with the cost-of-living crisis shows why he is not up to the job.
"People need help, not a Prime Minister instructing them to hold their nerve."