Trump calls Biden a 'catastrophe' in bid to reclaim lost support in Michigan
Campaigning for a return to the presidency while facing a federal indictment for allegedly mishandling classified documents, Mr Trump spoke in suburban Detroit, where he lost ground between 2016 and 2020 which he would need to win back if he becomes the 2024 Republican nominee.
He would have to reverse the recent trend in Michigan that has seen Democrats make some of their biggest gains nationally.
Mr Trump spoke at Oakland County GOP's Lincoln Day Dinner, where he was honoured by the party as its "Man of the Decade".
He frequently attacked President Joe Biden throughout the speech, saying Mr Biden was a "catastrophe" for Michigan and auto-production in the state. He also criticised Michigan Governor Gretchen Whitmer, a co-chair of Mr Biden's re-election campaign, for approving state funds for a foreign company.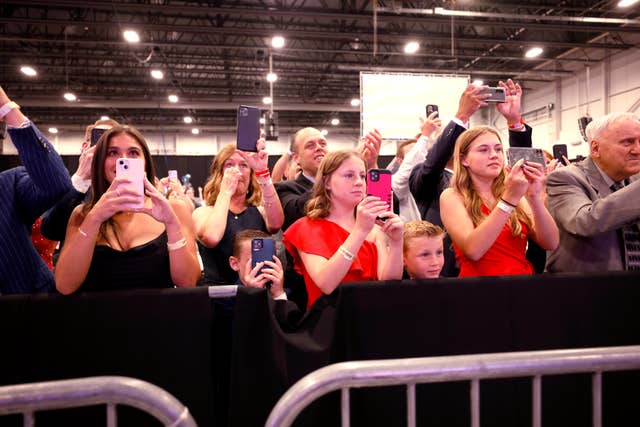 It was his first campaign appearance in Michigan, one of three states along with Pennsylvania and Wisconsin, that flipped in 2016 to put Mr Trump in the White House and then again for his Democratic rival Mr Biden four years later.
Mr Trump's popularity in Michigan has taken a hit since 2016.
"By Trump's calculations, he needs to win Michigan again to be the president. But he's been very disruptive here," said former GOP congressman Dave Trott. "Trump largely is the reason why the Michigan Republican Party is dead."
Last year, Mr Trump's endorsed candidates in Michigan were among the loudest in repeating his unfounded claims the 2020 election was rigged.
Mr Trump's choice for attorney general, Matthew DePerno, spent the final months of his campaign under investigation into whether he should be criminally charged for attempting to gain access to voting machines after the 2020 election.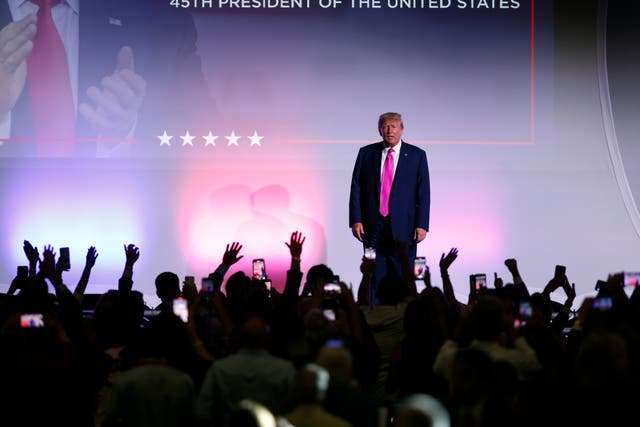 Secretary of State candidate Kristina Karamo, a former community college professor, was handpicked by Mr Trump as the Republican nominee for secretary of state after claiming she saw election fraud as a poll challenger in Detroit.
In November, the statewide candidates he backed were overwhelmingly defeated, including Tudor Dixon, who lost by over 10 percentage points to Whitmer.
Michigan Republicans controlled all levels of state government from 2011 to 2019. Now, they are powerless for the first time in 40 years. The shift has been particularly evident in Oakland County, home to the largest number of Republican voters in the state.
"People who know Michigan electoral politics would say that it's pretty important that if Republicans are going to carry the state, they need to win Oakland County," Mr Trott said.
While Mr Trump lost the county in 2016 and 2020, Mr Biden received nearly 100,000 more votes than Democratic nominee Hillary Clinton did there and won the state by about 155,000 votes – 2.8 percentage points.