Trump's Big Wish Comes True: His Impeachments Get Wiped Clean?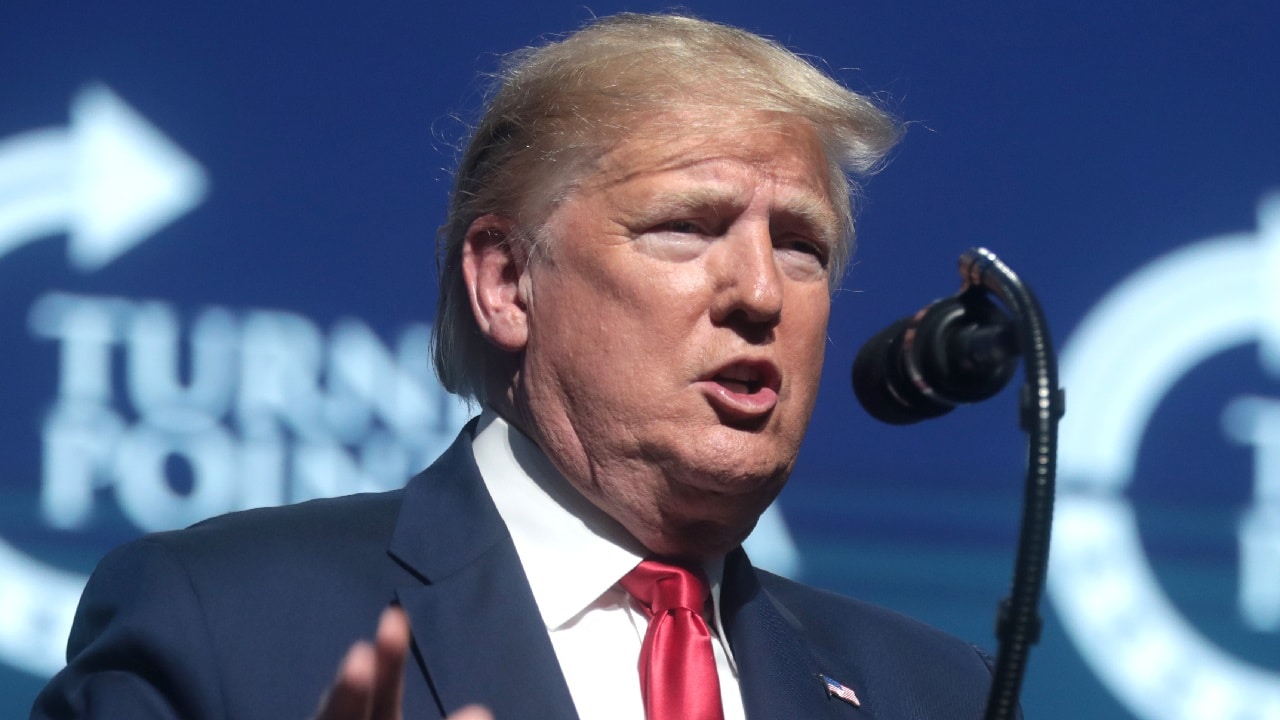 Republicans are looking to expunge the two impeachments of former President Donald Trump.
"I think it is appropriate," said McCarthy, the Republican from California. "Just as I thought before — that you should expunge it, because it never should have gone through."
Reps. Marjorie Taylor-Greene and Elise Stefanik have introduced resolutions to expunge the two impeachments.
"It's clear that President Trump's impeachment was nothing more than a witch hunt that needs to be expunged from our history. I'm proud to work with Chairwoman Elise Stefanik on our joint resolutions to correct the record and clear President Trump's good name," Greene said in a statement.
Washington Wanted Trump Impeached Before His Election
Washington began talking about impeaching Trump from the time he was a candidate for the Republican nomination. Politico ran a column in April 2016 asking if Trump could be impeached shortly after coming into office. U.S. Chamber of Commerce head Tom Donohue suggested Trump could be impeached for his plan to impose severe tariffs against China.
Impeaching Trump came down to finding the right pretext. Trump's call asking Ukrainian President Volodymyr Zelensky served the pretext because it could harm Joe Biden's chances in the 2020 election.
"President Trump—acting both directly and through his agents within and outside the United States Government—corruptly solicited the Government of Ukraine to publicly announce investigations into— (A) a political opponent, former Vice President Joseph R. Biden, Jr," the first article of impeachment stated.
The recently disclosed FD 1023 noted that an FBI informant alleged that Biden may have been guilty of exactly what Trump asked Zelensky to look into: namely getting Ukrainian Prosecutor General Viktor Shokin fired. Biden alleged that Shokin, who was investigating the corrupt Ukrainian energy firm Burisma, was corrupt and needed to go. The FD-1023 stated that Biden is alleged to have received a $5 million bribe from a Burisma executive in exchange for getting Shokin fired.
Democrats also created a precedent that could come back to haunt Biden considering that the shoe is on the other foot and the Biden administration indicted Trump. At the time Democrats impeached Trump it was not a public, forgone conclusion that Biden would be the Democratic nominee for president. By contrast, it is all but expected that Trump will be Biden's main rival in the 2024 election. If election interference was a reason to impeach Trump, then couldn't Republicans use the Democrats' precedent against the incumbent?
Democrats impeached Trump the second time on Jan. 13, 2021, by a 232-197 vote, with 10 Republicans voting to impeach him for interfering with the peaceful transfer of power and inciting the riot at the Capitol on Jan. 6, 2021.
McCarthy noted that the second impeachment needed to go because it had "no due process." Former House Speaker Nancy Pelosi pushed the impeachment with only two Republicans on the panel that recommended the charges. She refused to include McCarthy's suggested Republican members.
"The American people know Democrats weaponized the power of impeachment against President Donald Trump to advance their own extreme political agenda," Stefanik said in a statement. "From the beginning of this sham process, I stood up against Nancy Pelosi and Adam Schiff's blatant attempt to shred the Constitution as House Democrats ignored the Constitution and failed to follow the legislative process.
Trump prevailed in both Senate trials.
Democrats Suggest Expunging Clinton Impeachment
Some Democrats online suggested that Bill Clinton's 1998 impeachment for perjury in the Paul should be expunged if Republicans create a precedent by removing the two impeachments from Trump's record.
"In that case, if the Dems take back the House in 2024, they should expunge Clinton's impeachment too," one Democrat tweeted.
MSNBC Hosts Mock Expunging Impeachments
MSNBC host Mika Brzezinski called the suggestion legally impossible.
"It's totally unclear if such resolutions are even legally possible. House practices offer no guidance," Brzezinski said.
Her husband, former GOP Florida Rep. Joe Scarborough, likewise mocked the suggestion.
"Well, just shameless. But that's okay. That's okay. This is so stupid," Scarborough said.  
John Rossomando was a senior analyst for Defense Policy and served as Senior Analyst for Counterterrorism at The Investigative Project on Terrorism for eight years. His work has been featured in numerous publications such as The American Thinker, The National Interest, National Review Online, Daily Wire, Red Alert Politics, CNSNews.com, The Daily Caller, Human Events, Newsmax, The American Spectator, TownHall.com, and Crisis Magazine. He also served as senior managing editor of The Bulletin, a 100,000-circulation daily newspaper in Philadelphia, and received the Pennsylvania Associated Press Managing Editors first-place award for his reporting.
From 19FortyFive
Donald Trump Is Starting to Scare Everyone 
Joe Biden Is Starting to Scare the American People 
Lauren Boebert Is In Legal Trouble