Why Josko Gvardiol is the perfect signing for Manchester City?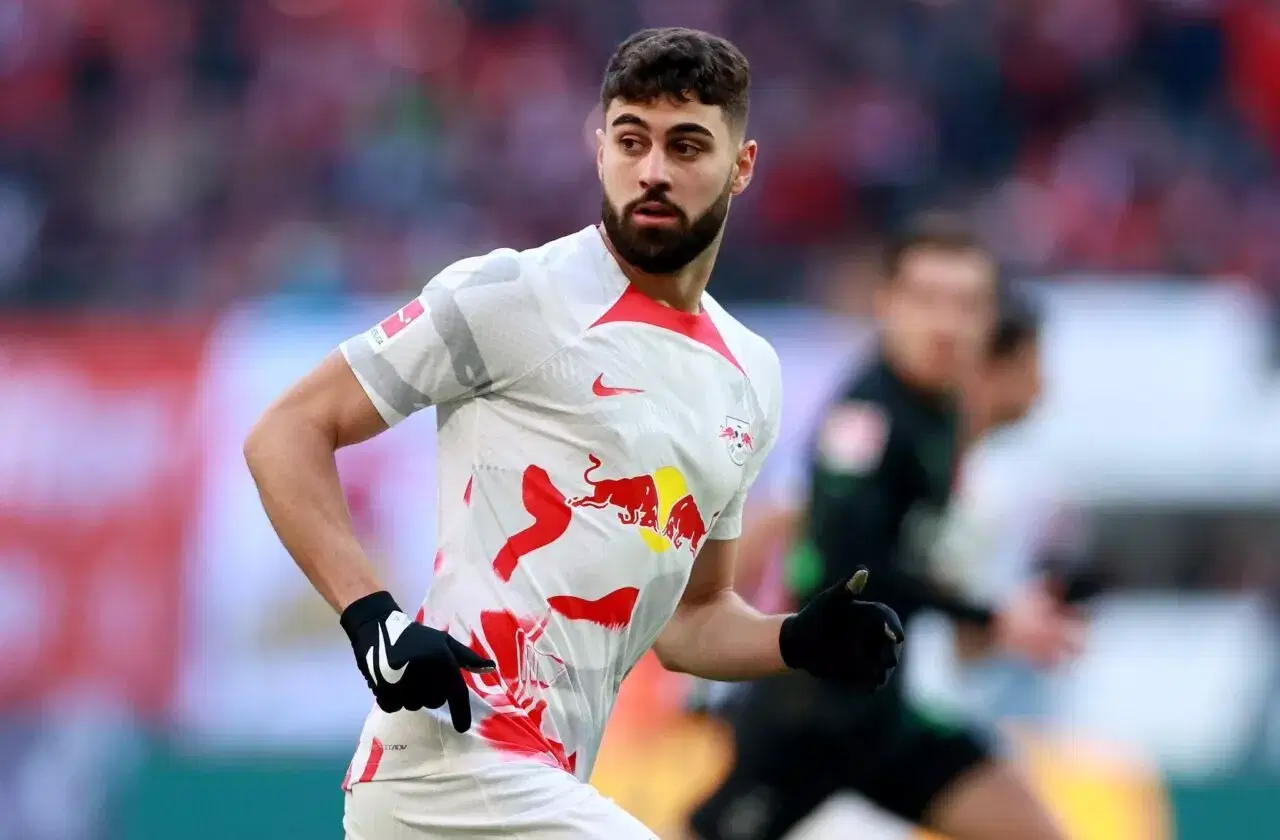 The centre-back is close to joining the Treble winners
According to reports, Josko Gvardiol of RB Leipzig has been a personal target of Manchester City boss Pep Guardiola during the summer transfer window.
The 21-year-old proved to be one of the breakthrough stars at the Qatar World Cup and only lost out to Enzo Fernandez for the honour of Young Player of the Tournament. Gvardiol is expected to command the highest fee of any defender in history, and Manchester City have been linked to signing him in lieu of Aymeric Laporte.
Josko Gvardiol is supposedly that player, and according to reports, City made RB Leipzig an offer of £96 million plus incentives in January, but no agreement could be achieved.
Why Pep Guardiola think Gvardiol is the right for Manchester City's defence?
Even though Josko Gvardiol, the man behind the mask representing Croatia at the World Cup, has only recently turned 21 years old, he is sought after by the best teams in Europe.
Following his introduction to the Dinamo first squad, initially as a left-back and then as a centre-back, his growth accelerated.
By the time the then-18-year-old won a trophy under Krznar in the 2020–21 campaign, a transfer to RB Leipzig was already finalised, though Leeds had also shown interest after their rise to the Premier League.
Josko Gvardiol is well-liked in Leipzig. His teammates gave him a standing ovation when he returned from the World Cup, but they also knew that his adventure was just getting started.
Trending World Football Articles:
Being a left-footed centre-back is arguably Gvardiol's most valuable trait. Leipzig can now line up the Croatian beside a right-footed teammate, and both players will feel completely at home in their current positions.
Since Josko Gvardiol discovered the best way to use his physique in the Croatian league's school of hard knocks, his opponent rarely bullies him off the ball. As a result of his increased ball assurance, he is now equally at ease taking the ball out of defence as he is passing it to a teammate in an elevated position.
What makes Gvardiol so special?
Josko Gvardiol is not even close to being a conventional centre-back. A quick glance at his statistics reveals that this is a player who enjoys climbing high up the pitch and moving the ball.
Gvardiol receives 0.61 progressive passes for every 90 that he makes, for a total of 5.31 progressive passes per 90.
That demonstrates the extent to which Gvardiol is aggressive. Additionally, Josko Gvardiol averages 1.30 touches in the penalty area of the opposition and 5.45 progressive carries per game.
The 3-4-2-1 formation under Domenico Tedesco has been maintained, with Gvardiol functioning as the back three's left-side defender.
Given that there are a pair of additional CBs who can do the traditional defensive duties, the role allows him to demonstrate his ball-playing abilities throughout the buildup.
In almost every building stat—expected assists, advanced carries and passes, dribbles accomplished, and shot-creating actions—he is above the 90th percentile.
So it is easy to understand why Gvardiol supporters are so enthusiastic. The level of development he shows while being so young makes it a given.
Many fans think Gvardiol is Pep's namesake
Due to the resemblance in surnames, Gvardiol has acquired the moniker "Little Pep." He is one of the most talented defenders in Europe at the age of 20, so it is no surprise that Manchester City wants to recruit him.
Although Josko Gvardiol has made a name for himself as a centre-back, he excelled as a left-back for Croatia during the 2020 European Championship.
If City succeeds in acquiring him, they will have one of the greatest young, skilled defenders for the upcoming campaign, which will make it harder for other clubs to compete with a team like City.
For more updates, follow Khel Now on Facebook, Twitter, and Instagram and join our community on Telegram.