5 potential opponents for Roman Reigns if WWE & AEW ever had a Forbidden Door event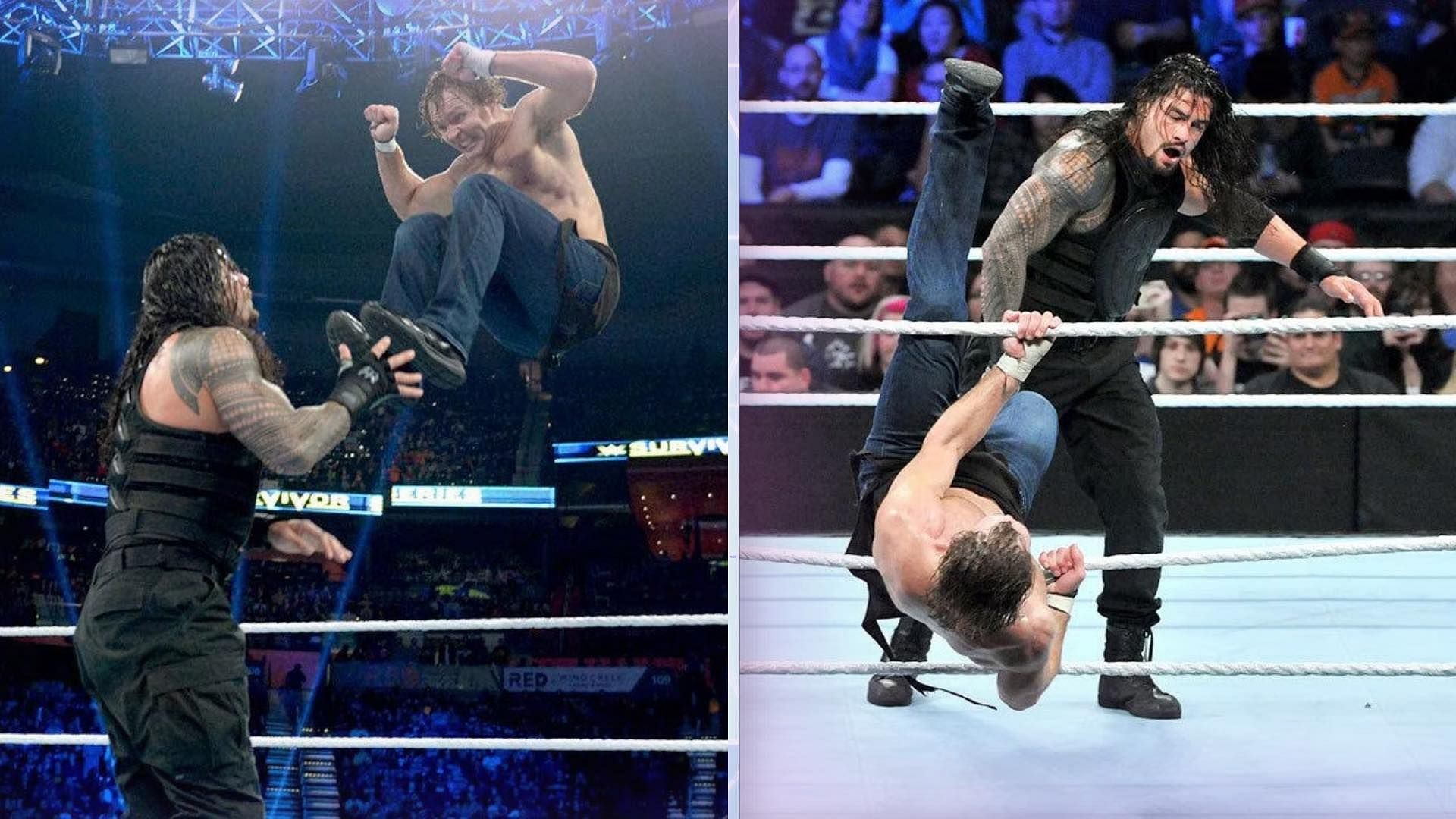 Modified Jun 26, 2023 08:23 IST
Could WWE and AEW ever unite for an epic special event? The chances of that happening may be relatively slim, but the world of wrestling can provide unexpected moments. Look at the big pay-per-view airing tonight.
All Elite Wrestling and New Japan Pro-Wrestling united for their now-annual Forbidden Door pay-per-view. The two wrestling companies have several dream matches on one big show, with fans from both promotions eager to see who wins.
World Wrestling Entertainment is by far the biggest pro wrestling company in the world, so a show with their rival AEW would certainly be interesting. Both rosters have tons of top stars, but the bout that would have fans paying the most attention would be whichever one featured Roman Reigns.
If The Tribal Chief were to fight a star of All Elite Wrestling, who would make the most sense? Would it be somebody he's never fought before? Or could a more intriguing bout be against somebody he has a history with? This article will look at five of the most exciting choices.
Below are five potential opponents for Roman Reigns if WWE & AEW ever had a Forbidden Door event.
---
#5. The Shield could implode again
Jon Moxley is one of AEW's top stars. He's a former world champion in the promotion and has been a fixture from essentially the very beginning. He's currently part of the Blackpool Combat Club, a top heel faction that also includes Bryan Danielson (aka Daniel Bryan).
While in WWE, Moxley was known as Dean Ambrose. He, along with Roman Reigns and Seth Rollins, represented The Shield. The faction was likely the most dominant stable since Evolution or even D-Generation X before them.
Ambrose and Reigns have clashed before while in WWE, but both have evolved considerably since then. Moxley is a violent and aggressive wrestler, while Reigns has become The Tribal Chief. What would happen when the former "brothers" clashed for brand superiority?
---
#4. Wardlow could be a big star
Wardlow is one of AEW's most impressive athletes. The big man stands at an imposing six feet and three inches tall. He weighs 266 pounds of solid muscle. Simply put: Wardlow is a beast.
He could be the perfect opponent for Roman Reigns if the two were to clash at a WWE-AEW joint event. Roman has a history with powerhouse wrestlers, including both Goldberg and Brock Lesnar. He has a mixed record against them too.
The massive Wardlow is younger than both of those former world champions, which could make for an interesting dynamic. Would Roman be at a disadvantage in terms of power, speed, athleticism, and explosiveness? Could The Head Of The Table pick up a win for WWE, or would team AEW get the victory?
---
#3. MJF is AEW's top homegrown star
MJF is one of the most controversial wrestlers in the world. He is the reigning AEW World Champion and has held the title for months. Just like Roman Reigns, he doesn't frequently defend the belt and only wrestles on rare occasions.
In addition to his part-time schedule, he's known for his shock-jock promos. Maxwell Jacob Friedman will say anything to insult the audience or leave fans in disbelief, including things that would not get past the censors of WWE.
Still, seeing the two top champions of WWE and AEW clashing would be extremely interesting. Which part-time champion would stand tall? Which wrestler could claim to be the true needle over? A bout between MJF and Roman Reigns has to happen eventually.
---
#2. CM Punk has ties to Roman Reigns' WWE debut
As noted, Roman Reigns was part of The Shield alongside Dean Ambrose and Seth Rollins. The trio devastated WWE and dominated the promotion for a few years before they eventually broke up.
Interestingly, the group was formed thanks to CM Punk. Punk was on top of WWE at the time but had Ryback nipping at his heels. He paid off The Shield to attack the jacked wrestler and thus allow him to retain his championship in their big fight.
Over a decade later, it would be interesting to see CM Punk confront Roman Reigns. The Tribal Chief became the top star Punk always wanted to be, but would Punk be disgusted by the man Roman turned into? Seeing how The Straight Edge Superstar would react to the new Roman Reigns could be incredibly interesting.
---
#1. Ricky Starks has a ton of charisma
Of all the talented performers in All Elite Wrestling, Ricky Starks is likely the most underrated and underutilized. Starks is incredibly charismatic, fantastic on the mic, and certainly more than competent in the ring.
For whatever reason, he is yet to have a sustained push in the company. Many believe he'd be better off in WWE. Whether that's true or not, a battle against the Undisputed WWE Universal Champion could be the test that Starks needs.
While Roman Reigns would have a distinct advantage in strength, explosiveness, and big match experience, Starks could pull off an incredible upset. Whether a move like this will ever come to fruition remains to be seen, but the two clashing would be extremely memorable.