Concerns over number of North East children missing lessons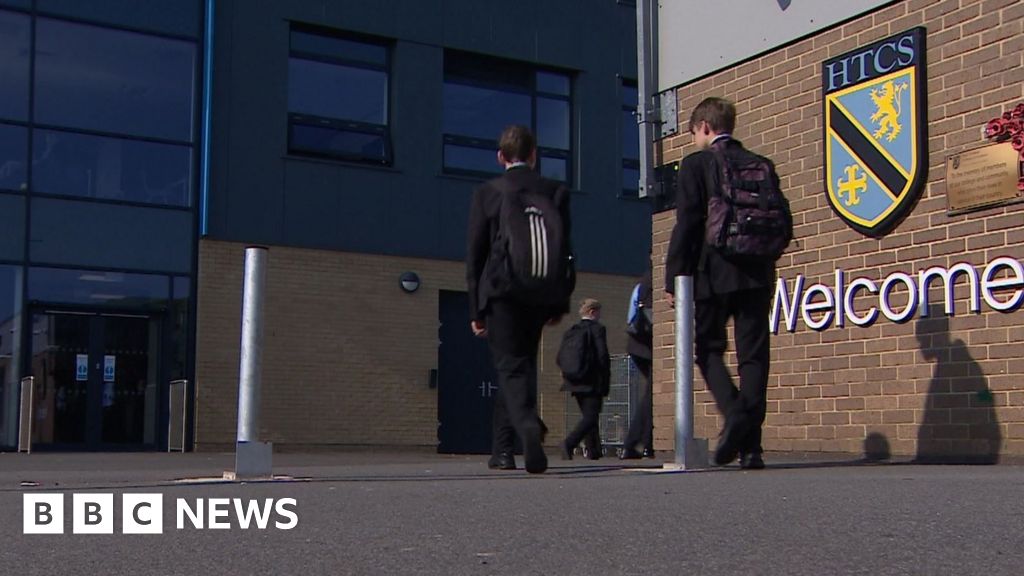 By Luke Walton
Political correspondent, BBC North East & Cumbria
Nearly a quarter of pupils in north-east England have missed at least one in 10 lessons in the last year.
Government figures showed it had the highest number of "persistently absent" pupils in England.
Teachers warned students needed to return or risk irreparable damage to their education and future prospects.
A Hartlepool head said some parents were now less likely to send children to school after they were forced to stay away during the pandemic.
Mark Tilling, headteacher at High Tunstall College of Science said: "The attitudes to education seem to have changed. Parents seem to feel 'well actually they weren't there for the pandemic, they're closing for strikes, so why is it important?'
"So the message is really mixed and we've got to get back to 'we want you in school, we want to educate you and for you to get your qualifications'."
Incentives such as free bagels for breakfast are being offered and the parents of missing pupils are called with staff often going to collect absent youngsters from their homes.
The school's student support officer, Kieron Johnson said: "It's about trying to ensure we get as many students into school as possible, if that means one of us jumping into our cars and going to support the parents with collections to bring them in, then that's what we do."
Department for Education (DfE) figures suggested school attendance had not recovered to pre-Covid levels.
In the North East 22.8 per cent of pupils were persistently absent this year, missing more than 10% of schooling.
A number of reasons have been given for pupils staying away including the cost of transport into school, as well as the increasing number of physical and mental health issues affecting families.
Chris Zarraga, the director of Schools North East which lobbies policy-makers on education policy, said: "Long-term deprivation in the region is one of the main drivers of this and always has been.
"The massive increase in the North East is due to additional impacts of well-being and mental health, following on from the Covid pandemic, the impact of lockdown which has left more children anxious and not ready for the next stage of their education."
Teachers said it was not just lessons they were missing, and the impact on grades and qualifications, there were also social aspects such as forming friendships and going on trips.
Mr Zarraga said: "The simple fact is that children are safe within school and if they're not in school there's an assumption that they are at home and that they're safe, fed, watered, etcetera, but far too often they're not.
"They could be out in the community, getting involved with crime or gangs. So there are many issues that school leaders are very worried about."
A DfE spokesperson said it "remains focused on ensuring no child falls through the cracks," and it was working with schools and local authorities to identify "persistently absent" pupils.
It added a programme which sees mentors from the charity Barnardo's working with "persistently and severely absent children and their families" was being expanded to Middlesbrough.