Lee Rigby's mum proud of Bury FC memorial football game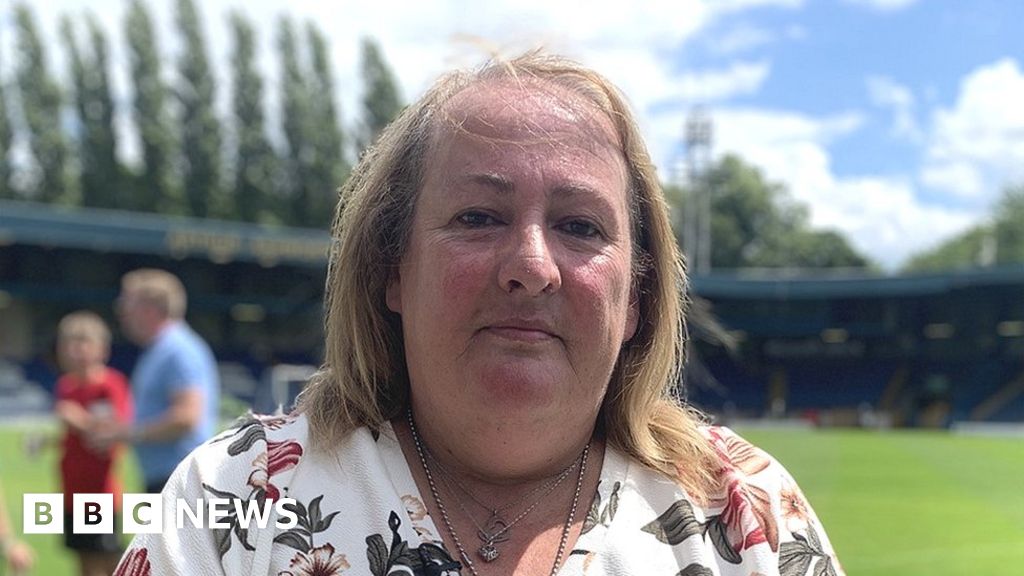 The mother of murdered soldier Lee Rigby said she was "extremely proud" of the turn out at a charity football game in his honour.
The fusilier from Middleton, Greater Manchester, was killed by Islamist extremists outside his barracks in Woolwich, London, in 2013.
Former Everton star Peter Reid and ex-Rangers striker Mark Hateley were at the game at Bury FC which raised cash for the Lee Rigby Foundation.
Lyn Rigby said the support was amazing.
Michael Adebolajo and Michael Adebowale, who were aged 29 and 22, drove at Fusilier Rigby in a car and then attacked him with knives.
Adebolajo was given a whole-life term and Adebowale was jailed for a minimum of 45 years for murder.
More than 1,000 people were at the match at Gigg Lane that was raising money for the Lee Rigby Foundation which helps bereaved military families.
Mrs Rigby said she was "extremely proud" of every single person who had supported the sixth charity football match in her son's memory between a team of North West superstars against a Rangers select side.
"They have travelled from all over just to be here today keeping Lee's memory alive," she said.
"It doesn't feel like 10 years to us.
"It still feels like yesterday. It is very raw… but days like today helps us a lot more and gives us the strength to go on in future."
Previous matches have been staged in Portsmouth but Mrs Rigby said with her son's funeral being in Bury, they decided to have this year's match at Gigg Lane.
Lee's stepfather Ian Rigby said this latest match had been the "biggest one by far we have ever done".
"Rangers have gone to Portsmouth and supported us every year… and this year they have gone to town," he said.
The foundation has a caravan in Aberystwyth, Wales, which is a retreat for bereaved military families.
Mr and Mrs Rigby are hoping the match at Gigg Lane will enable the charity to buy a second caravan in Skegness.
"We used to take Lee and his younger sisters down there every single year and they absolutely loved it," Mrs Rigby said.
It comes after Lee's son, Jack, raised more than £40,000 for the Scotty's Little Soldiers charity which helps other bereaved forces children "in honour" of his father.
Mr Rigby said they were "desperate" for a second caravan because "we can't get everybody into the one we're got".
Former Rangers star Mark Hateley said it was "great to get all the [Rangers] family together" for such a good cause and it was "really important" to remember Lee.