Oxford City Council to review gender representation in artwork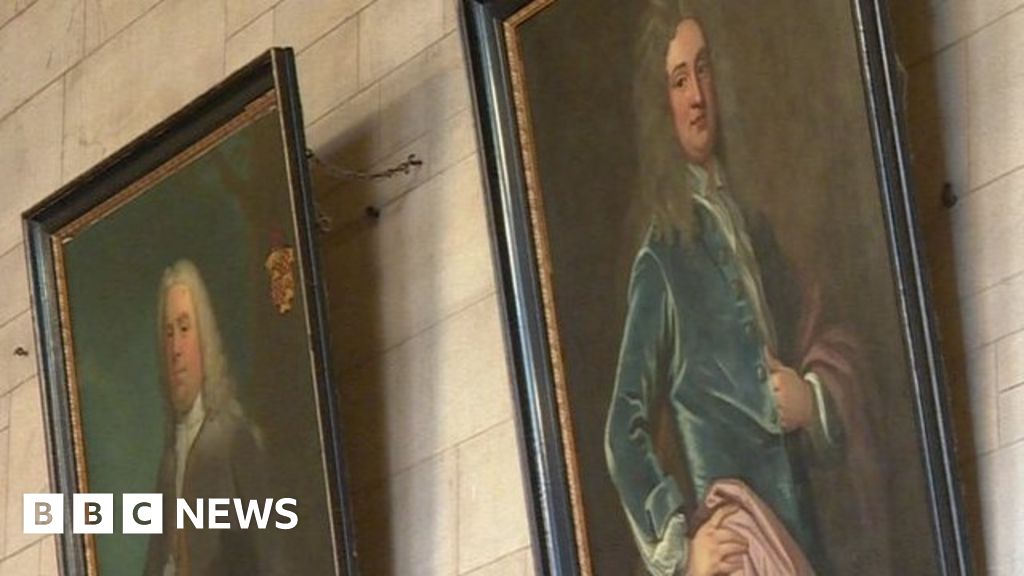 By Claire Starr
Political Reporter, BBC Oxford
The gender and background of people in paintings owned and displayed by a local authority are to be assessed following a campaign.
Out of 45 paintings owned by Oxford City Council, five of them portray women.
A taskforce has been created to address representation in the artworks that hang in the town hall.
There are also calls to look at those commemorated by the city's blue plaques and statues.
Oxford city councillor Katherine Miles led the campaign for the town hall paintings to be examined.
She said seeing the paintings made her feel "not valued" and added: "If you see more role models… then you feel that you can do that, regardless of your background."
Of the five paintings showing women, one is The Rape of the Sabines, which portrays women being kidnapped, and another shows a woman holding a severed man's head on a plate.
Ms Miles said they were "not representing some of the key messages that we'd like to show to reflect the diversity of our city".
The cross-party taskforce has been set up at no cost to the tax payer.
The Oxfordshire Blue Plaques Scheme data also shows a disparity. Out of 134 plaques installed since 1999, 31 are for women.
Prof Robert Evans, chair of the Oxfordshire Blue Plaques Board, said the "distinct imbalance" was something the scheme "would like to correct".
In the past five years, more plaques have been created to commemorate women in the city than men, including one for moral philosopher Philippa Foot, who lived in Walton Street.
Oxford-based curator and creative consultant Myroslava Hartmond said the difference between representation of men and women in public spaces "subliminally reinforces the message that women are absent".
She said she would like to see more representations of the city's patron saint, St Frideswide, whose shrine can be seen in Christ Church Cathedral.