Pure Apartments Sold For $43 Million (NWA Real Deals) | Arkansas Business News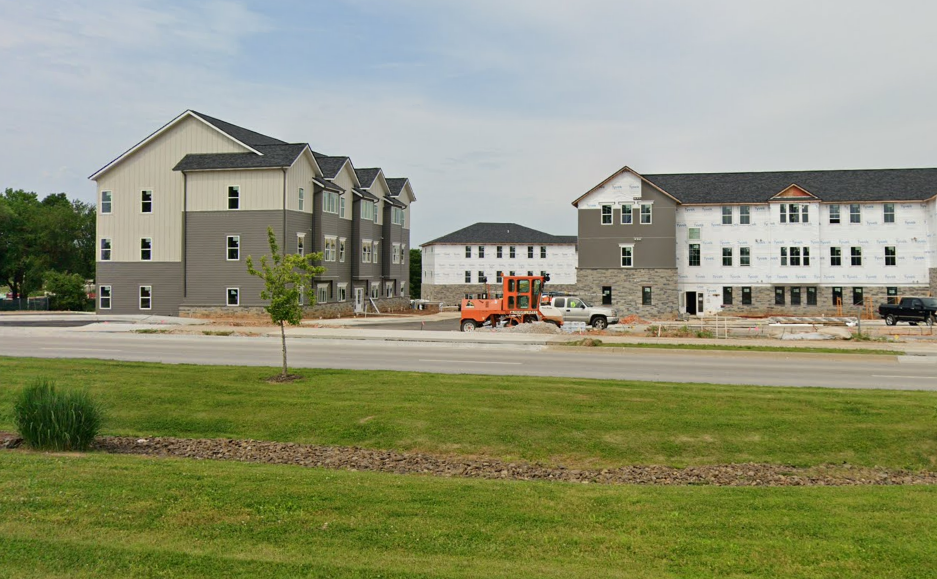 We were unable to send the article.
Timberland Partners of Bloomington, Minnesota, paid $43 million for the Pure Springdale apartment complex on Gene George Boulevard.
The complex was recently completed after construction began in 2022. Timberland renamed the complex the Bowie Apartments.
The complex has 234 units totaling 96,000 SF. It sits on 13-plus acres.
Timberland has 86 multifamily properties in 17 states that total more than 19,000 units, according to its website. 
Old National Bank in Indiana provided the financing. The Washington County circuit clerk's site was having technical problems so the exact financing amount was unavailable.
The seller was a subsidiary of Mia Rose Holdings of Chesterfield, Missouri. Mia Rose is led by Tom Kaiman.
Kaiman bought the property for $2.9 million in 2021. Mia Rose partnered with ERC Construction Group in Rogers in developing the complex. 
Maple Manor
The Maple Manor apartment complex in Fayetteville sold for $12.4 million.
The buyer was a subsidiary of Green Forest Capital of St. Louis, which is led by Lee Fjord. The 128-unit complex on West Wedington Drive totals 62,870 SF and sits on 12.5 acres.
The seller was Elliot Horowitz through three subsidiaries. Horowitz, the CEO of H Equities in Brooklyn, New York, acquired the property for $9 million in 2021. 
Bobcat Purchase
A vehicle complex in Rogers sold for $2.9 million.
LT Investments LLC, led by Leland Tollett, bought the 4.6-acre property on West Hudson Road. The property includes about 18,000 SF of retail, showroom and garage space; it served as a home to Bobcat of Northwest Arkansas and Freedom Powersports.
Freedom Powersports changed its name to Wood Powersports and moved to Springdale earlier this year. 
The seller was J&C Investments LLC, led by Doug Williams and Dwight Williams. The Williamses owned Williams Tractor, which operated out of the Hudson Road location. They acquired the property for $1 million in 2005.
Fayetteville Apartments
A Lowell investor paid $1.27 million for an eight-unit apartment complex in Fayetteville.
Chris May, through his Dillard Holding Co. LLC, bought the Linfield Apartments on North Leverett Avenue. The complex totals 6,800 SF.
The sellers were Nancy and David Felker of Fayetteville. The Felkers acquired the property for $456,000 in 2006.
Jet Custom
A retail T-shirt shop in Springdale sold for slightly more than $1 million.
Natural State Contracting Group Inc., led by Kelly Rankin, bought the 7,600-SF Jet Custom Apparel & Promotion location. Rankin is the president of Foster Insulation, a subsidiary of Natural State.
Arvest Bank provided the financing for the deal. 
The sellers were Donald and Diane Brady. Donald Brady is the son of Barbara Phillips, the founder of Jet Custom. 
James and Barbara Phillips acquired the property for $230,000 in 2011 and transferred it to their revocable trust. Donald Brady is the trustee of the trust. 
CPA Sale
A Springdale office building sold for $875,000.
J-Ease LLC, led by John Ervin of Fayetteville, bought the 8,021-SF building on North Gabel Drive, which is home to Ervin Cherry CPA. Ervin founded the firm in 1978; Daniel Cherry joined the firm in 2016 and took ownership in 2018.
The seller was the DC Goff Revocable Trust, led by Dewitt Goff of Fayetteville. Ervin originally acquired the property for $675,000 in 2001 before selling it to Goff for $950,000 in 2022.
Ervin took a $475,000 loan from Northwest Land Investments LLC, which is led by Goff.
Collier Buy
A 3-acre-plus lot just north of Willow Creek Women's Hospital in Johnson sold for $900,000.
Mel Collier, through his Collier Diversification Specialties LLC, bought the property, which is adjacent to a Collier Drug store location on Willow Creek Drive. Mel Collier is the owner of Collier Drug.
The seller was Med One Properties LLC, led by Brian Shaw of Rogers.