What is a mammogram and who can receive them?
Here, the PA news agency looks into who can get a mammogram and what happens.
– What is a mammogram?
A mammogram is a breast x-ray which looks for signs of cancer, according to the charity Breast Cancer Now.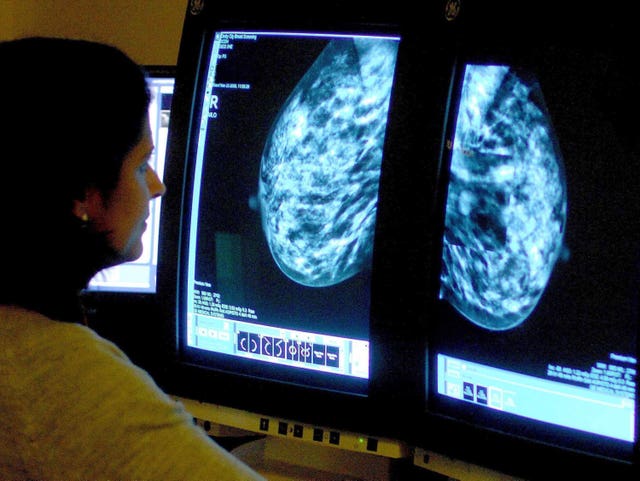 – How can I get a mammogram?
Patients can receive a mammogram to look for cancer that may be too small to see or feel as part of breast screening.
Women aged between 50 and 71 are automatically invited for breast screening through their GP practice every three years.
Those over the age of 71 can continue to have breast screening every three years by contacting their local screening unit through the NHS website or through their GP.
The sooner breast cancer is diagnosed, the more effective treatment is likely to be, reducing the risk of more extensive surgery.
Women may also be referred to a breast clinic for a mammogram by their GP if they have symptoms or a breast change that requires investigating.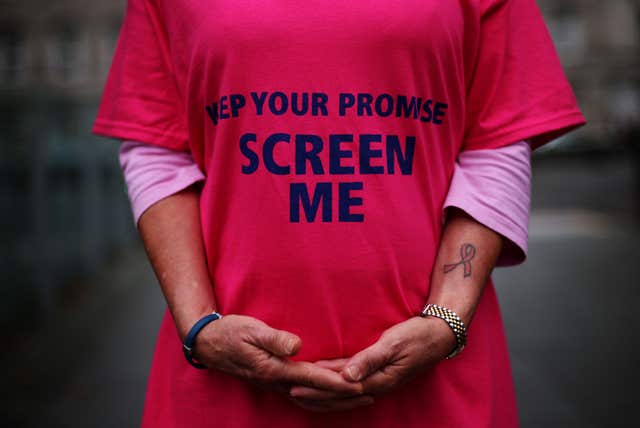 – What are the symptoms of breast cancer?
The first symptom of breast cancer that most women notice is a lump or an area of thickened tissue in their breast, the NHS website states.
Women are advised to see their GP if they experience a new lump or area of thickened tissue in either breast, a change in the size or shape of one or both breasts or fluid discharge from either nipple.
Other symptoms include a lump in either armpit or a change in the skin of the breasts, including puckering, scaly or itchy skin, crusting or a rash.
– How can women check their own breasts?
As it is possible for breast cancer to develop in the three years between each mammogram, it is important for women to check their breasts regularly for any signs of cancer, according to the charity Breast Cancer Now.
The NHS Breast Screening Programme recommends that women know what is normal for them, to look at their breasts and feel them, to know what symptoms to look for and to report any changes to a GP without delay.
To check the breasts, the NHS website recommends looking at them and feeling each breast and armpit up to the collarbone. It may be easier to do this in the shower or bath.
Women can also look at their breasts in the mirror both with their arms raised and by their sides.
– What happens during a mammogram?
During a mammogram, a female doctor asks the patient to remove their clothes from the waist up and stand in front of the mammogram machine.
The breasts are placed one at a time on the x-ray machine and images of each breast are taken.
The scan itself should only take a few minutes, while the whole appointment should take about half an hour, according to the NHS website.
The results of the mammogram are sent by post to the patient and their GP.
According to Breast Cancer Now, around 4% of women are called back to a breast clinic after routine screening for more tests.
While most women recalled will not have breast cancer, the follow-up appointment may involve a breast examination, further scans – such as a mammogram or an ultrasound – or a biopsy – where a small sample of tissue is taken.
– Breast cancer facts and figures
Breast cancer is the most common type of cancer in the UK, and about one in seven women are diagnosed with the disease in their lifetime, according to the NHS website.
More than 80% of breast cancers occur in women over 50 and the risk continues to increase with age.
Mammograms are not often used in women under 40 as younger women have denser breast tissue, which can make the x-ray image less clear and changes harder to identify, according to Breast Cancer Now.
However, for women with a family history of breast cancer, UK guidelines recommend they should start having screening mammograms every year in their forties.
Screening prevents an estimated 1,300 deaths from breast cancer each year in the UK, according to Breast Cancer Now.