Leeds may have 'shot themselves in foot' with £100k-a-week star at Elland Road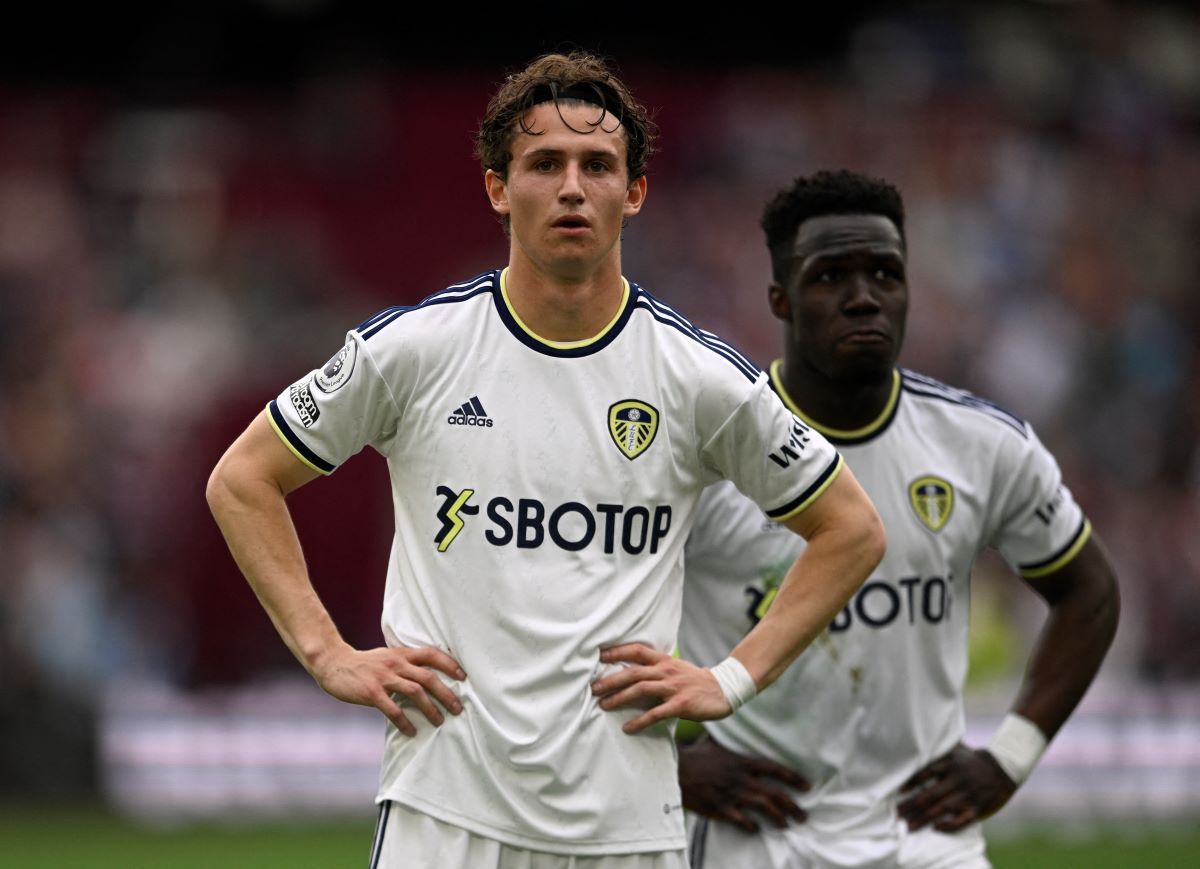 Leeds United have "shot themselves in the foot" if Rodrigo's extremely low relegation release clause at Elland Road is true, journalist Ryan Taylor has told GIVEMESPORT.
Interested clubs can reportedly sign the 32-year-old for just £3 million this summer after Leeds United suffered relegation from the Premier League last season.
Leeds United latest news – Rodrigo
Rodrigo was arguably the club's most important player last term, scoring 15 goals in all competitions, as per Transfermarkt. He is a crucial part of the squad, highlighted by his £100,000-a-week contract at Elland Road, as per Spotrac, and losing him for so cheap would be a catastrophic error at boardroom level.
Especially when you consider the fee they originally paid to bring the Spaniard to the club in the first place. In the summer of 2020, the Yorkshire club paid Spanish outfit Valencia a whopping £26 million, as per the BBC, in order to acquire his services, highlighting just how big a blow it would be to now lose him for just £3 million.
Reports suggest that Rodrigo is set to join UEFA Europa League winners Sevilla when the transfer window opens.
What has Ryan Taylor said about Rodrigo and Leeds United?
Taylor gave a scathing review of Leeds United's strategy should Rodrigo's release clause exist, claiming the club would have "shot themselves in the foot".
Speaking to GIVEMESPORT, Taylor said: "This is the problem with being relegated, I think wage bills need to be protected, and, by the end, the relegation clauses are so low, you end up probably recouping less money than you would if you didn't have the clauses.
"So you know, if that is the case, and Rodrigo is available for that sort of money, then Leeds probably have shot themselves in the foot on that."
What impact will Rodrigo leaving have on Leeds United?
Losing such an important player in the form of Rodrigo is never easy, however, when that player is also likely to depart for such a small fee, the impacts are even greater.
From a footballing perspective, Leeds will of course be far worse off if the Spaniard does leave. But, the more damaging impact will be that they will likely not have the funds needed to sign an adequate replacement.
If Rodrigo's relegation clause does in fact exist, it would be a mistake that could cost the club for many years to come, and could potentially prevent them from making an immediate return to the Premier League.